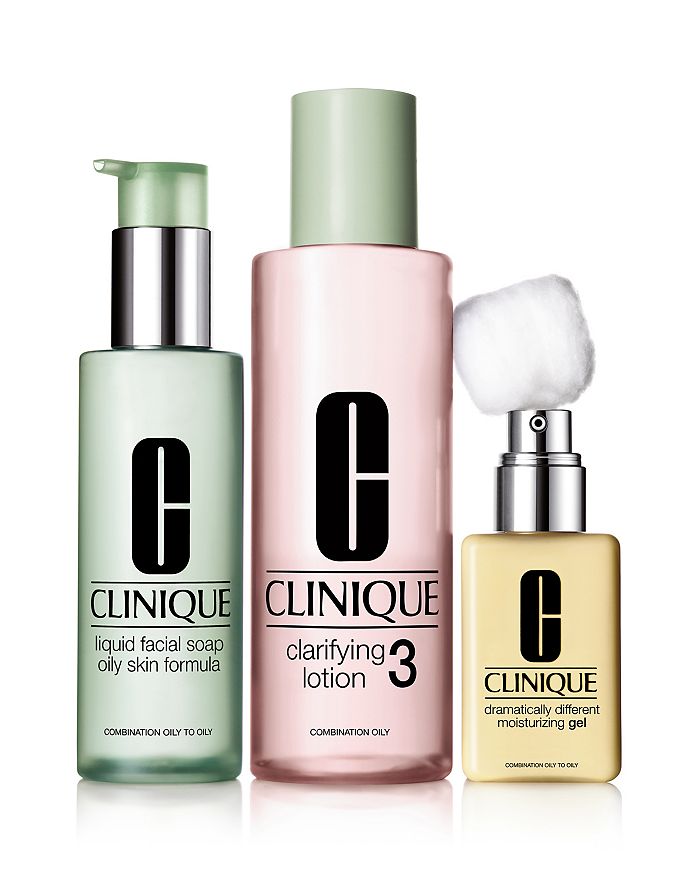 Clinique
3-Step Skin Care System, Skin Type 3 Combination Oily to Oily
product details
WHAT IT IS:
3 Steps for Skin Type 3: Combination Oily to Oily. See the healthiest version of your skin with Clinique's famous 3-Step Skin Care System.

WHAT IT'S FOR:
Combination oily to oily skin types.

WHAT IT DOES:
Three simple steps help get skin clear, radiant and glowing:
1. Cleanse Liquid Facial Soap Oily Skin Formula
2. Exfoliate Clarifying Lotion 3
3. Moisturize Dramatically Different Moisturizing Gel.

Add Clinique's Sonic System Purifying Cleansing Brush to your 3-Step routine and see great skin get better.