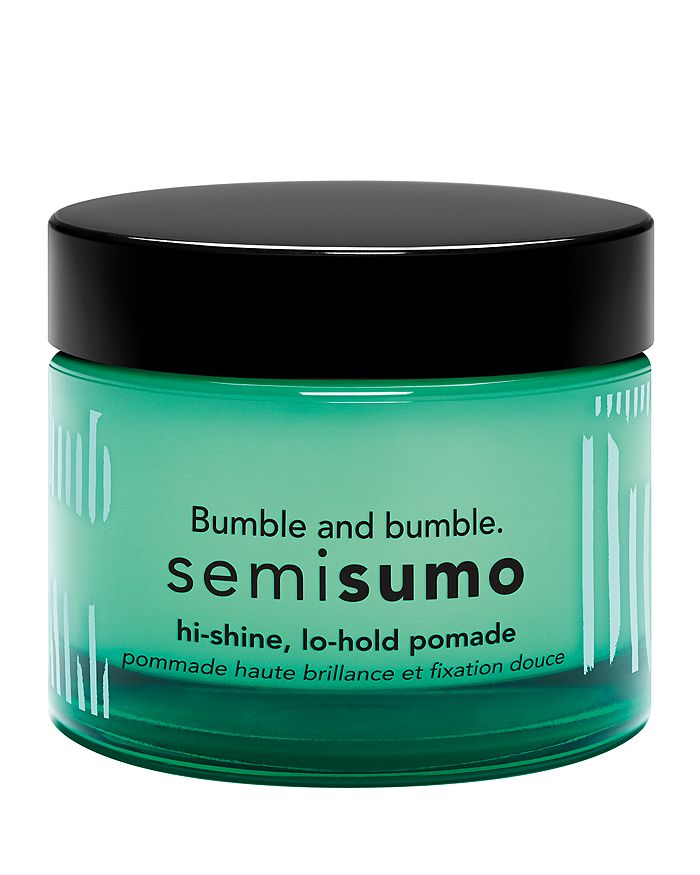 product details
This elegant pomade is strong on shine and soft on hold with six simple ingredients (and one fantastic fragrance). Designed to finish styles that need calming down or polishing up, Semisumo provides workability and definition without weighing hair down. Controls frizz and improves manageability.

This perfect balancing act of oils and waxes offers high shine and low hold. Microcrystailine Wax and Beeswax provide definition and detail, shape and control. Canola Oil and Coconut Oil provide a high-shine finish.

WHEN: Semisumo is a finishing product for use on dry hair, and when used alone, gives polish and control. Layer under Hair Powders to help them adhere for a matte effect, or layer over any foundation product (Styling Lotion, Thickening Hairspray, Styling Creme) for more control. Use on medium to long hair after a blow dry to calm, tame frizz and control, or smooth into an updo to add polish and definition. Use on short hair for detailing.

HOW: Spread through fingers, work through dry hair to tame, define, detail and add shine.