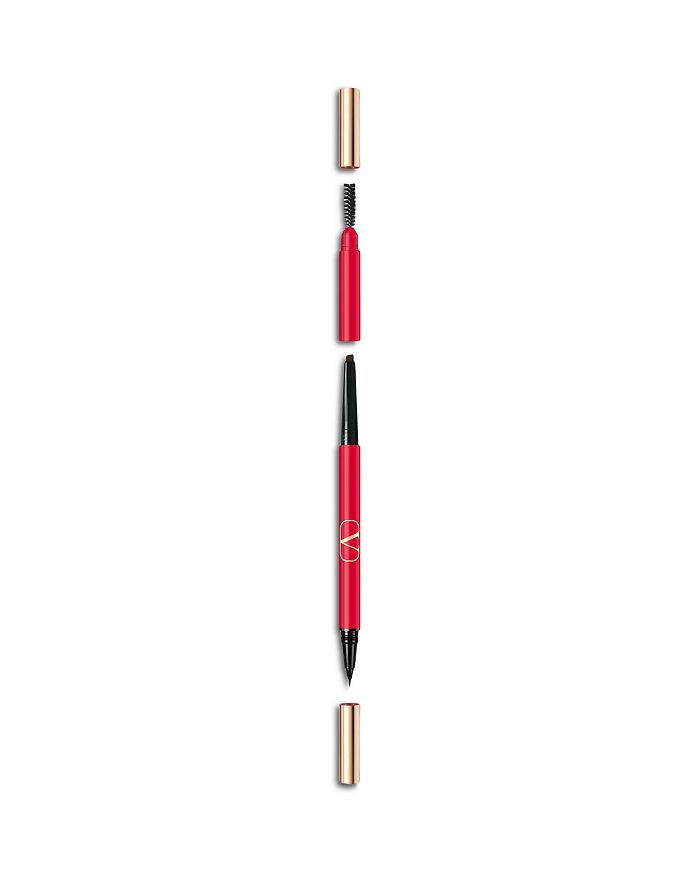 product details
WHAT IT IS:
A 3-in-1 long-wear eyebrow pencil, with a liquid ink micro-liner to fill, eyebrow pencil to shade and brow brush to blend and comb.

WHAT IT DOES:
The Brow Trio eyebrow liner lets you create your brow makeup look in 3 easy steps. The brow brush blends, fluffs, combs and shapes your eyebrows. The waterproof flat tip eyebrow pencil shades and fills in gaps where desired. The sheer liquid ink micro-liner fills your brows precisely by creating realistic hair-like strokes for a natural, fuller result.

HOW TO USE IT:
1. Groom: Use the brow brush end to comb brows into your desired shape.
2. Fill: Use the pencil tip to shape and fill brows, using the brush end to comb through and blend as needed to complete your makeup look.
3. Define: Use the micro ink tip to add fullness and definition by applying small hair-like strokes to eyebrows.