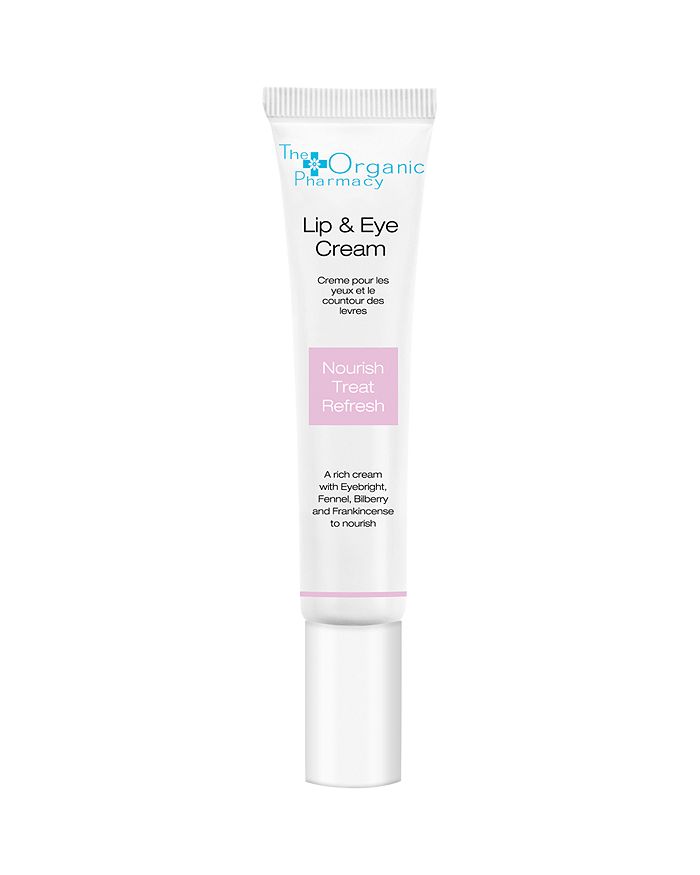 product details
WHAT IT IS:
A superb, nourishing, dual action cream for both lips and eyes.

WHAT IT DOES:
Reduces the appearance of puffiness and dark circles. Reduces the appearance of fine lines. Hydrates dry lips. The delicate eye and lip areas need particular attention to avoid the signs of aging. Keeps the eye and lip area plump, moist and reduces the appearance of fine lines and wrinkles.

KEY INGREDIENTS:
• Eye Bright: Used in the treatment of eye disorders, hence the name.
• Fennel: An analgesic, anti-inflammatory, antiseptic and decongestant.
• Bilberry: High in antioxidants and gentle fruit acids that help to stabilize cell membranes, strengthen capillaries, reduce redness, tone and rejuvenate the skin.
• Neroli: A skin moisturizer. Has great hydrating properties and is reported to improve tone and texture of skin.
• Frankincense: Helps reduce acne blemishes and the appearance of large pores. Prevents wrinkles.
• Aloe: Calms and heals skin irritations and wounds.

FREE OF...
• Artificial colorants
• Artificial fragrance
• Petrochemicals
• Preservatives
• Animal testing
• Parabens
• Phthalates
• Sulfates

HOW TO USE IT:
Only the tiniest amounts are necessary to keep the delicate area around the eyes and mouth hydrated and protected. Apply every morning at the end of your skin care routine and before applying make up.

• Tip: Apply as a mask to lips for a full plump look.
0.34 oz.
Handmade with love in London, The Organic Pharmacy uses all organic ingredients and maintains strict standards for animal welfare, energy efficiency, sustainability and fair trade.
This product is part of Wellchemist, our clean, science-backed collection of skin care, makeup and hair care that is free of sulfates, phthalates and parabens.
Imported
Web ID: 3055078