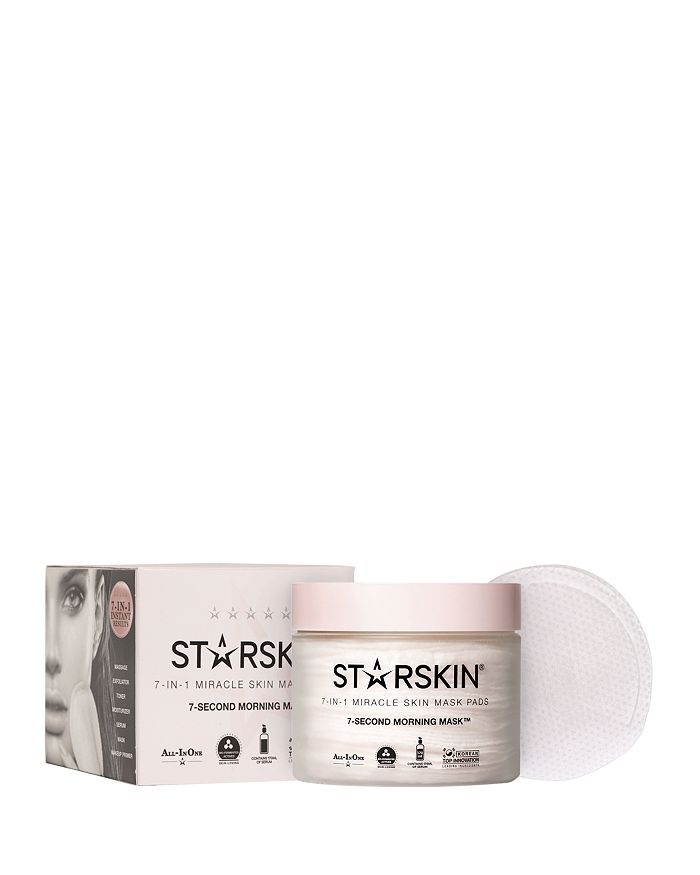 STARSKIN
7-Second Morning Mask 7-in-1 Miracle Skin Mask Pads
product details
WHAT IT IS:
7-Second Morning Mask is a new-generation 7-in-1 beauty innovation that combines the ultimate 7-step morning skin care routine into one easy-to-use, super-charged mask pad that delivers instantly fresh and dewy-looking skin within seconds!

HOW TO USE IT:
1. Cleanse face and pat dry.
2. Using tweezers, pick out one mask pad.
3. Using the beaded side, place two fingers inside the pocket and gently massage the beads on the skin for seven seconds, using circular motions.
4. Flip the mask pad over and gently pat in the remaining concentrate for another seven seconds to enhance serum penetration and absorption.
5. Do not rinse.
6. Use 2-3 times weekly to prolong the effects of your twice-weekly STARSKIN mask treatments.
• Perfect as a skin brightening treatment or makeup primer before a date, a special occasion, an important meeting or a fun evening out with friends for that extra glow.
Includes 20 pads
This product is part of Glowhaus, a makeup and skin care boutique featuring all things dewy, sparkly and bright.
Web ID: 2969635