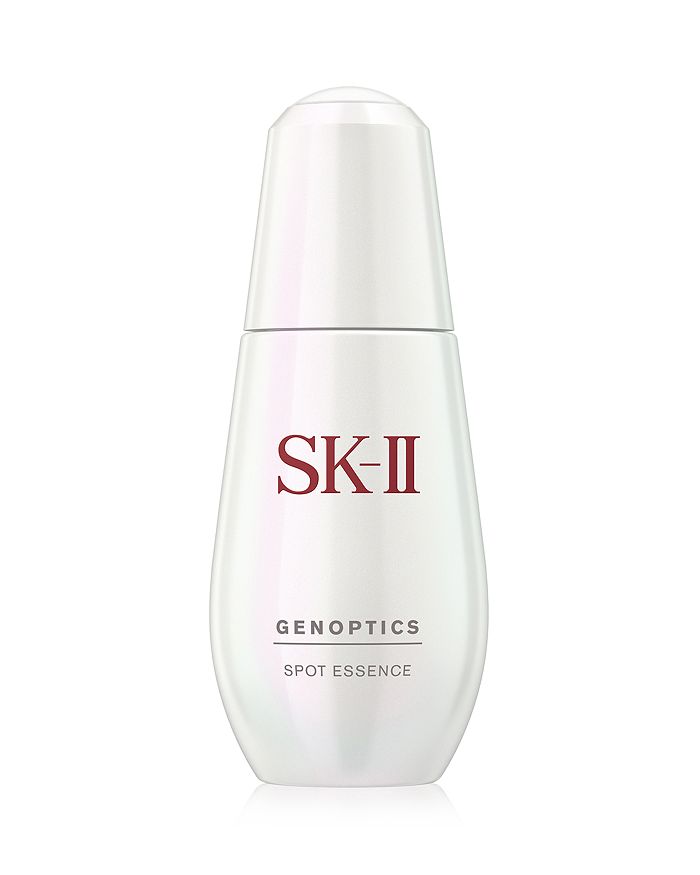 SK-II
Genoptics Spot Essence 1.7 oz.
product details
An Aura Essence with Spot Resist Complex and Pitera™, this targeted essence tackles age spots with precision, leaving skin looking brighter. With a new, specially designed auto-fill dropper, one full drop will provide the optimal dosage for best results.

What is it formulated to do:
SK-II's latest research discovered that even little to no UV exposure can result in visible age spots and darker skin tone over time by producing excess melanin and invisible spots. This discovery has inspired the launch of SK-II's Genoptics Spot Essence, SK-II's latest spot-reducing serum, created with the new formula Spot Resist Complex.

What else you should know:
Genoptics Spot Essence contains Pitera™ in every bottle. Pitera™ is a clear liquid rich in vitamins, amino acids and minerals that works together to allow the skin's natural surface rejuvenation process to function at its prime. This unique ingredient was discovered over 35 years ago and remains essentially unchanged until even today. Impossible to create artificially, Pitera™ is the perfect element to improve the skin's natural surface rejuvenation process.
1.7 oz.
Imported
Web ID: 1785933