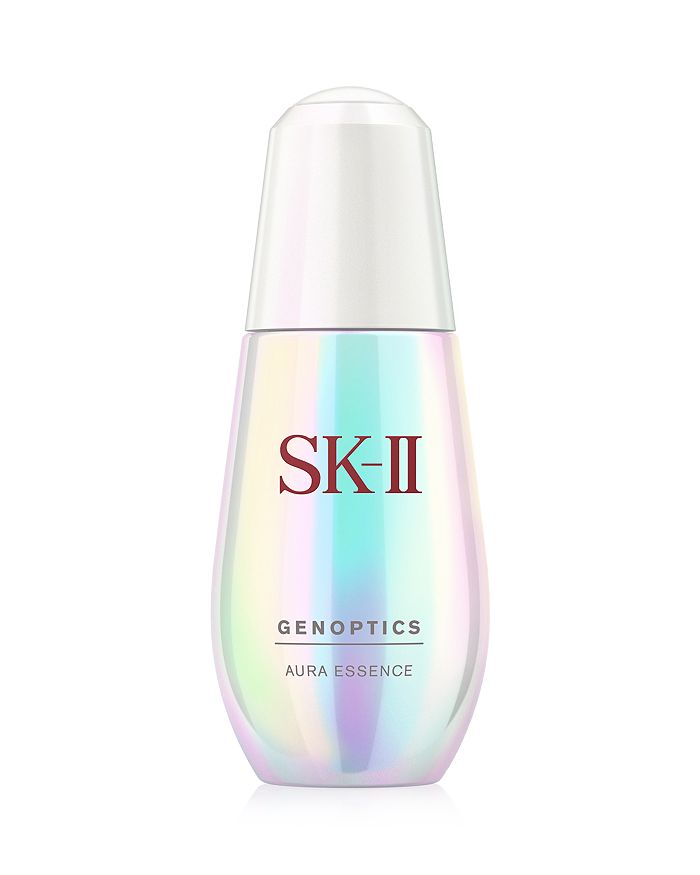 SK-II
Genoptics Aura Essence 1.7 oz.
product details
WHAT IT IS:
An Aura Essence with Aura Complex and Pitera™, it reduces your skin's hidden and visible spot formations to reveal a brighter aura glow.

WHAT IT'S FOR:
All skin types.

WHAT IT DOES:
- Prevents spots: Helps prevent the formation of dark spots by inhibiting melanin production.
- Smoother texture: Smooths the skin for a uniform surface that reflects light gently.

KEY INGREDIENTS:
- GenOptics Aura Complex: A skin-brightening complex containing Pitera™, Demelano P3C™ and Prunus extract to improve the appearance of skin tone, age spots and cloudiness under the skin's surface.
- Ume extract: A Japanese plum extract with antioxidant and anti-glycation properties.
- Pitera™: A bio-ingredient derived from yeast fermentation that contains over 50 micro-nutrients like vitamins, minerals, amino acids and organic acids to condition skin's natural functions.
- Prunus extract: An antioxidant rich in vitamins and minerals that helps prevent damage caused by oxidative stress. When combined with Pitera™, it helps improve uneven tone for radiant texture.

HOW TO USE IT:
Dispense a full dropper of face serum into your palm. Use fingertips to dot on forehead, cheeks and chin. Smooth evenly over skin, applying more product on areas that need extra care.