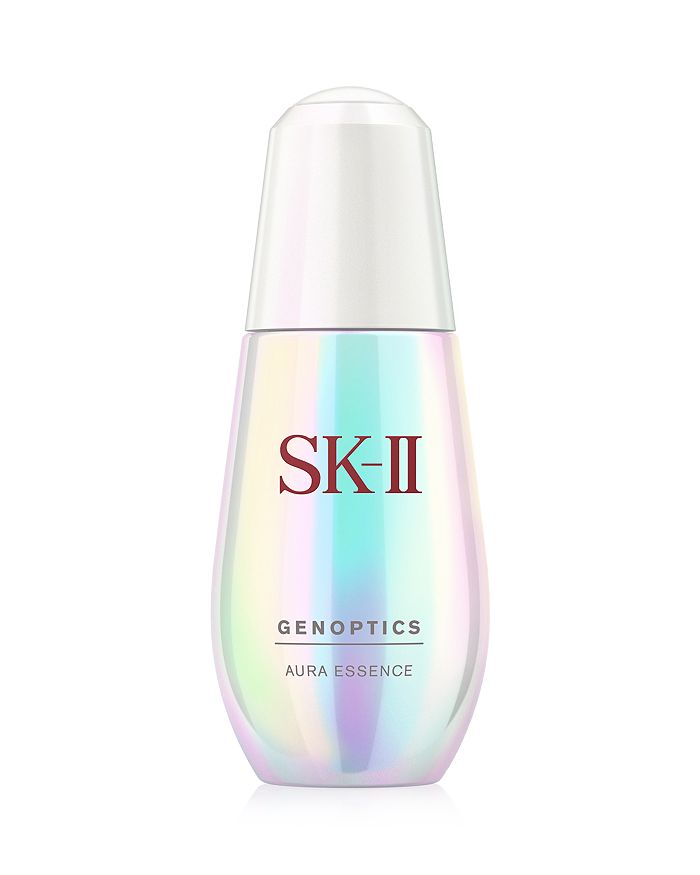 SK-II
Genoptics Aura Essence
product details
An Aura Essence with Aura Complex and Pitera™, it reduces your skin's hidden and visible spot formations to reveal a brighter aura glow.

What is it formulated to do:
SK-II discovered, via its first-in-the-world research, that UV exposure damages the skin by causing invisible spots and cloudy appearance at the same time; in addition to SK-II's 10-year skin tracking study (Akita study) that observed a visible loss in radiance and age spots over time. These discoveries have inspired the launch of SK-II's Genoptics Aura Essence containing an infusion of Prunus extract and Pitera™, in addition to active a brightening ingredient, D-melano P3C™, to tackle spots and skin clouds before they surface.

What else you should know:
Genoptics Aura Essence contains PiteraTM in every bottle. PiteraTM is a clear liquid rich in vitamins, amino acids and minerals that works together to allow the skin´s natural surface rejuvenation process to function at its prime. This unique ingredient was discovered over 35 years ago and remains essentially unchanged until even today. Impossible to create artificially, PiteraTM is the perfect element to improve the skin´s natural surface rejuvenation process.