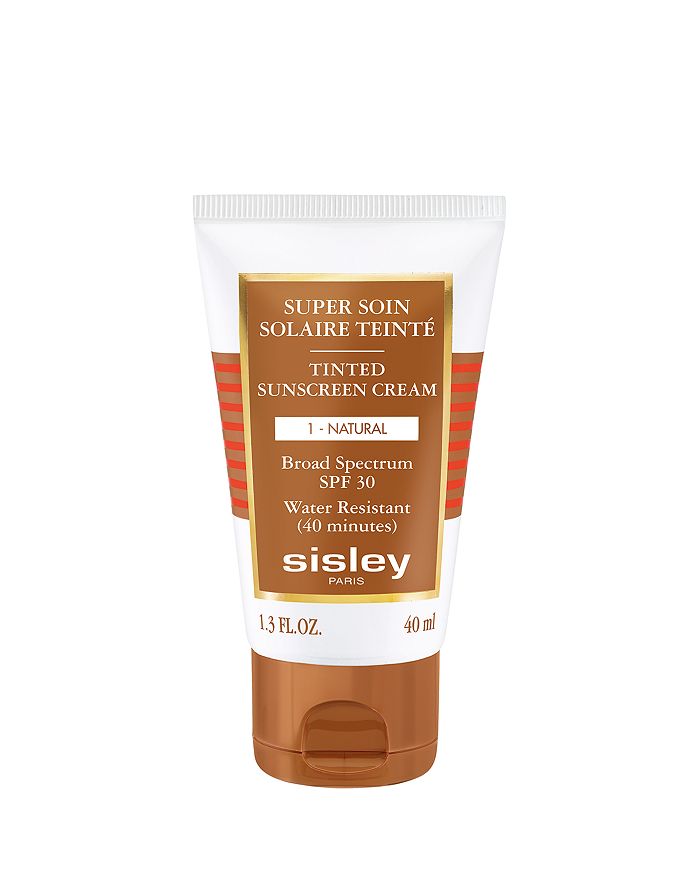 Sisley-Paris
Super Soin Solaire Teinte Tinted Sun Care Youth Protector SPF 30
product details
Super Soin Solaire Tinted Sun Care SPF 30 high protection is a youth-protector sun care product that helps preserve the skin's sun- and photo-aging with a combination of UVA-UVB mineral filters and ultra-advanced protective key ingredients.

- Anti-free radical action due to a combination of key ingredients (Vitamin E acetate and Edelweiss extract) that help to protect the skin from oxidative stress, the principal cause of photo skin aging.

- Cellular protection: protecting the integrity of cells is essential for their renewal. Due to its protective effect, Edelweiss extract, combined with mineral filters, helps to preserve the cells from the harmful effects of UV rays.

- Targeted action on the skin's barrier function: Edelweiss extract and Camellia oil help to strengthen the barrier function to allow the skin to maintain its optimum moisture level and guarantee greater resistance to environmental damage.

- A moisturizing and nourishing formula: the sun's rays can damage the skin's hydrolipidic film leading to dehydration and dryness. Shea butter oil, Camellia oil and Mango extract help to recover suppleness and moisture.

- An ideal make-up FINISH: shades that perfectly suit different skin tones and provide an optimal coverage for a natural and luminous finish.

Water-resistant. Non-comedogenic. Naturally scented with essential oils of Sage and Marjoram.