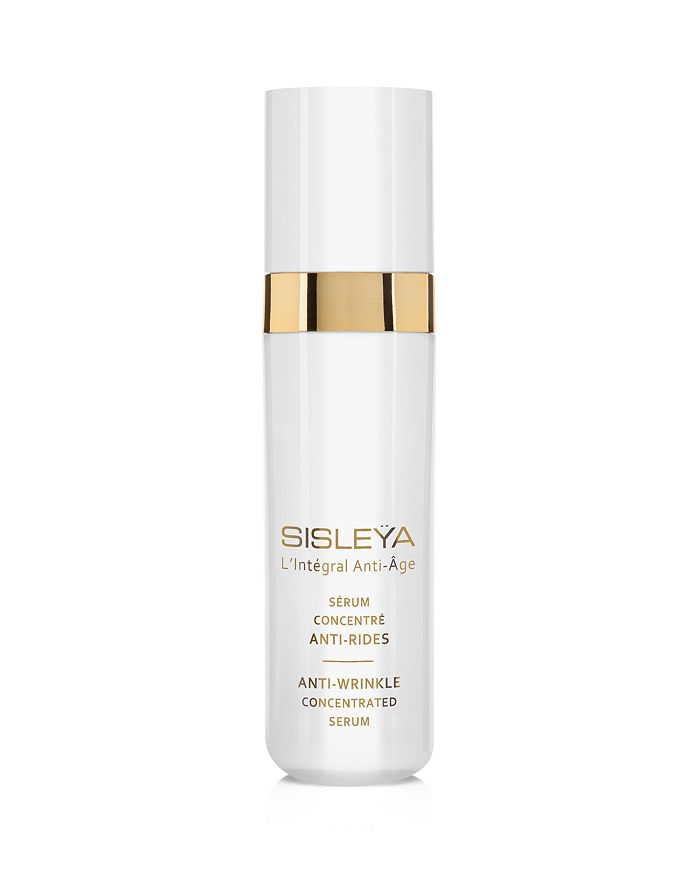 Sisley-Paris
Sisleÿa L'Intégral Anti-Âge Anti-Wrinkle Concentrated Serum
product details
WHAT IT IS:
An Anti-Wrinkle Concentrated Serum that targets multiple types of wrinkles to offer a more youthful looking appearance.

WHAT IT DOES:
- Awakening the skin's anti-wrinkle potential:
Natural aging and lifestyle damage collagen production, responsible for the smooth appearance of the skin surface. Porcelain Cacao extract, a new Sisley ingredient, very rich in polyphenols acts to awaken and boost the skin's anti-wrinkle potential. Wrinkles and fine lines look reduced.

- Regenerating the skin deep down:
Wrinkles also result from profound changes in the structure and composition of the dermis. A combination of powerful plant-based key ingredients (Soy peptide, Blue Agave Yeast, White Willow leaf, Rosehip and Iris extracts) act on different levels within the skin to provide a complete anti-wrinkle response. Re-plumped from within, wrinkles are visibly smoothed and facial features are relaxed. The face looks visibly younger.

KEY INGREDIENTS:
- Porcelain Cacao extract: anti-aging
- Soy peptide extract: anti-wrinkle and firmness action
- Blue Agave Yeast extract: hydrates
- White Willow leaf extract: antioxidant
- Rosehip extract: anti-free radical and antioxidant
- Iris extract: moisturizes, protects and soothes

HOW TO USE IT:
Apply morning and evening to the face and neck.
1 oz.
Made in France
Web ID: 3251019