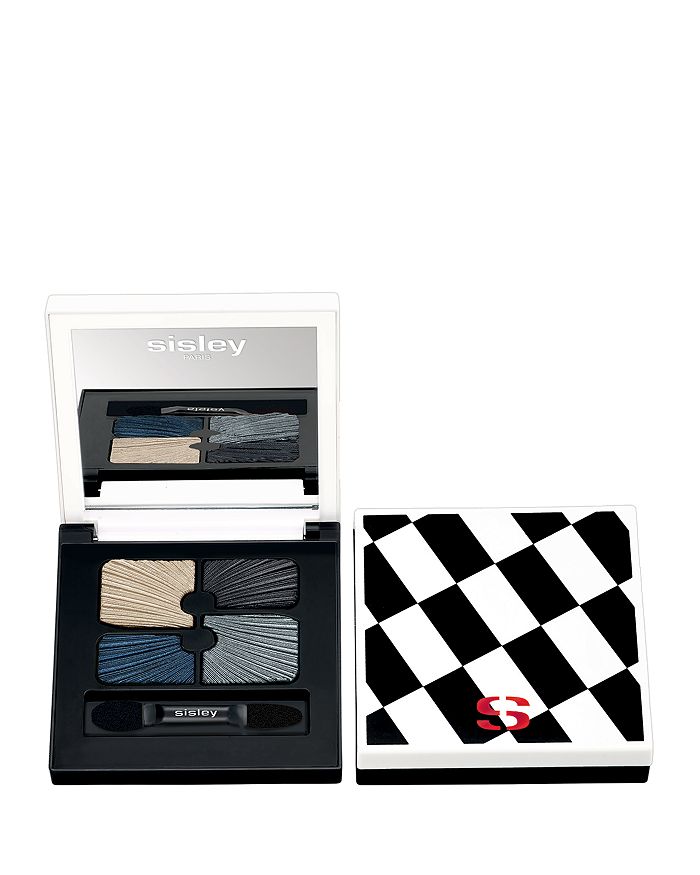 product details
Phyto 4 Ombres is an eyeshadow quartet to express color to suit your mood and create bespoke looks. The high-tech skincare formula is enriched with plant-based active ingredients (Green Tea, White Lily and Camellia) and protects the delicate skin of the eyelids.

It offers the perfect intensity of color thanks to its micronized pigments with an ideal concentration of mother-of-pearl. A unique gel-powder texture for ultra-easy, sensory application without risk of product overload. These long-lasting eyeshadows perfectly adhere to the skin, and do not settle in fine lines or in the folds of the eyelid. All makeup styles are possible, from the very natural to the most intense. Thanks to the many possible shade finishes (luminous matte, metallic, satin, etc.), Phyto 4 Ombres creates a "prismatic" makeup, which captures the light.

Advantages: the magnetic case with an exclusive checkerboard design, a mirror that is perfect for touching up and the applicator specially adapted to the texture.