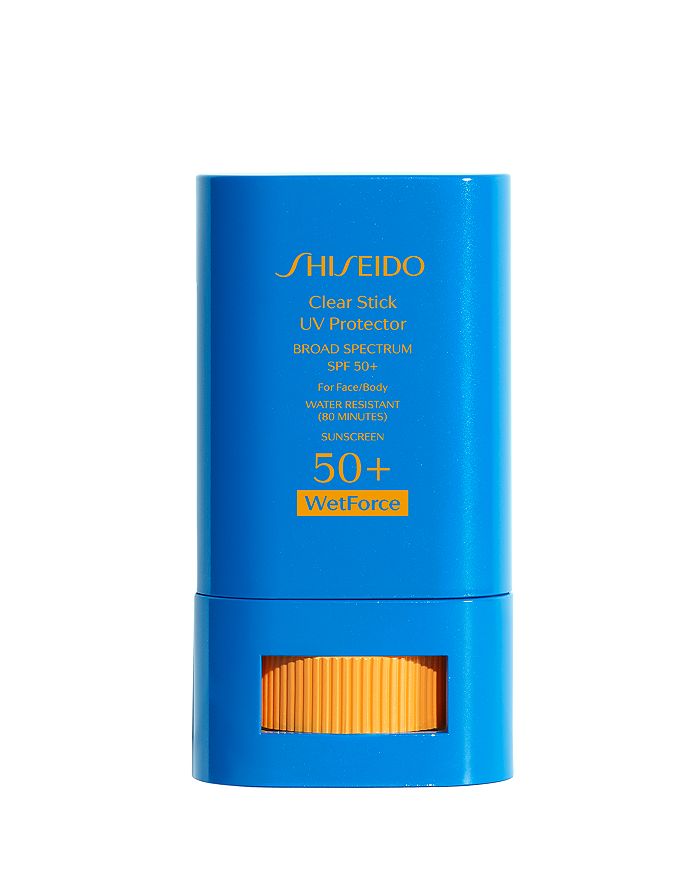 Shiseido
Clear Stick UV Protector Broad Spectrum SPF 50+
product details
This highly effective broad spectrum SPF 50+ provides protection from UV rays, and is enhanced with water or sweat. The more you sweat or enjoy water activities, the stronger the shield's function gets. A clear stick sunscreen that works over and under makeup for sun protection on-the-go.

A clear stick sunscreen that applies easily to the skin for sun protection on-the-go. Can be used over and under makeup. Features WetForce technology, which provides the skin a protective veil that becomes stronger as it comes into contact with water or perspiration.

- WetForce technology: as you sweat, the stronger the protection gets. To activate WetForce technology, expose the applied area to water for 15 minutes or perspiration for 30 minutes.
- Protects the skin against UV rays
- Dermatologist-tested
- Non-comedogenic
- Soy lecithin to help prevent wrinkles
- Oil-soluble licorice extract helps prevent dark spots

Apply liberally to face and neck. Reducing the quantity of application will lower the level of sunscreen protection significantly. For all skin types.