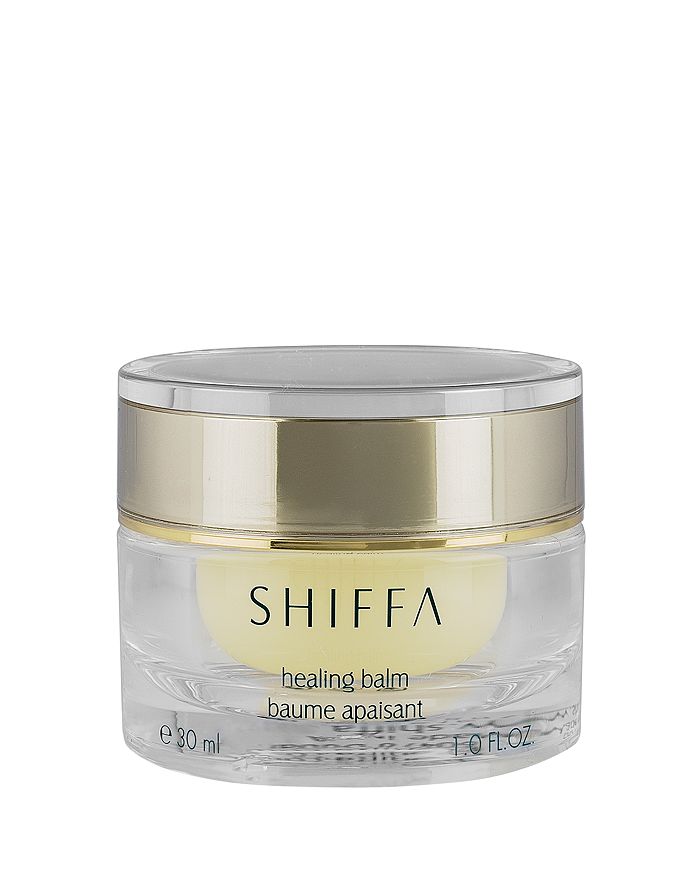 product details
WHAT IT IS:
A healing balm that can be used as a night serum to repair and heal skin, and helps heal and prevent pimples. Repairs areas of dry or damaged skin, Eczema and psoriasis and Rosacea. Heals any burns or wounds and refreshes skin.

WHAT IT'S FOR:
All skin types.

KEY INGREDIENTS:
• Healing Essence™: Includes moisturizing Shea Butter and Jojoba, healing Lavender and Calendula, soothing Arnica and St. John's Wort, rejuvenating Mango Butter and Avocado, nutrient-rich Evening Primrose and Sesame, purifying Rosemary and Neem.
• St. John's Wort: Has been intensively studied for its anti–depressive activity along with its dermatology benefits. St. John's Wort was traditionally used for the treatment of minor wounds, sunburn, abrasions and bruises. It is an anti–inflammatory that helps to soothe itching and burning. This miraculous herb supports healthy elastin production, reducing the appearance of fine lines as well as plumping and hydrating the skin.
• Chamomile: Known for its physical and mental healing properties, calming and soothing the body and mind. It is particularly effective in easing muscle tension and pain, and helps with stress, anxiety and insomnia. Chamomile's antioxidants help combat free radicals that damage the skin as well as decreasing visible signs of aging.

HOW TO USE IT:
May be used anywhere on the face, under eyes, neck and body that needs repairing, moisturizing and soothing.
1 oz.
This product is part of Wellchemist, our clean, science-backed collection of skin care, makeup and hair care that is free of sulfates, phthalates and parabens.
Web ID: 3028458