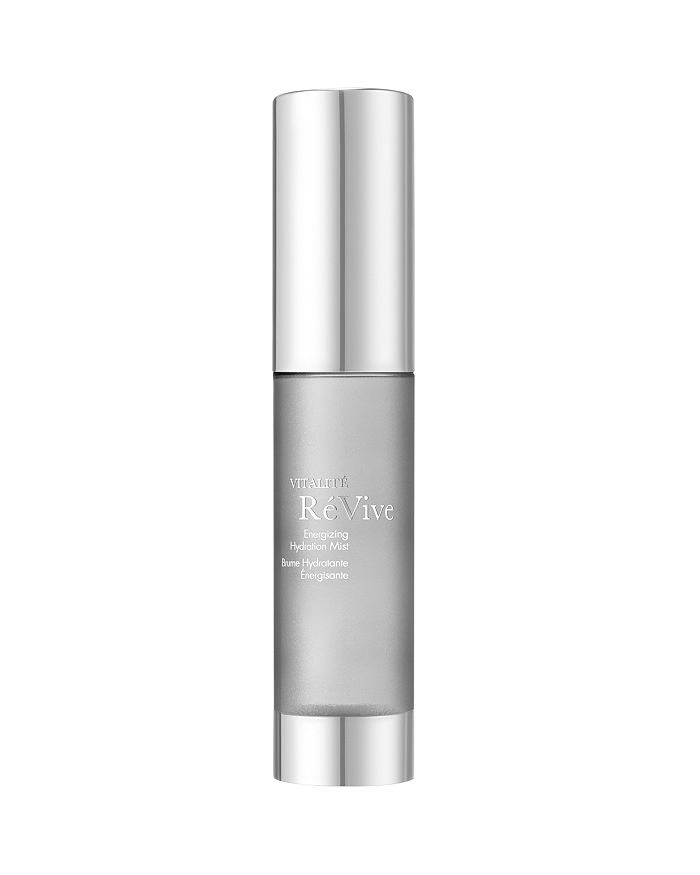 RéVive
Vitalité Energizing Hydration Mist 1 oz.
product details
WHAT IT IS:
A refreshing mist of hydration, energy and powerful antioxidants- anytime, anywhere. Formulated with the natural energy building block, ATP, combined with algae extract, rich in essential minerals, to help skin look and feel vibrant. Featuring Bio-Renewal Protein, this "energy booster" leaves skin refreshed and glowing.

WHAT IT DOES:
- Provides a boost of hydration to the skin
- Helps skin feel energized
- Makes skin look healthy
- Softens and nourishes skin

KEY INGREDIENTS:
- Bio-Renewal Technology: Bio-Renewal Protein helps to restore skin cell renewal.
- Adenosine Tri-Phosphate (ATP), sea algae extract and magnesium aspartate: Helps to optimize water balance of the epidermis and deliver energy to the skin. It is an "energy booster" that supplies essential minerals for healthy-looking skin.
- Active Bioferment Vitamin C & E Complex: Provides hydration and powerful antioxidant activity delivered in an elevated bamboo bioferment water.
- Cucumber Extract + Aloe Leaf Juice: Helps to soothe and calm skin.