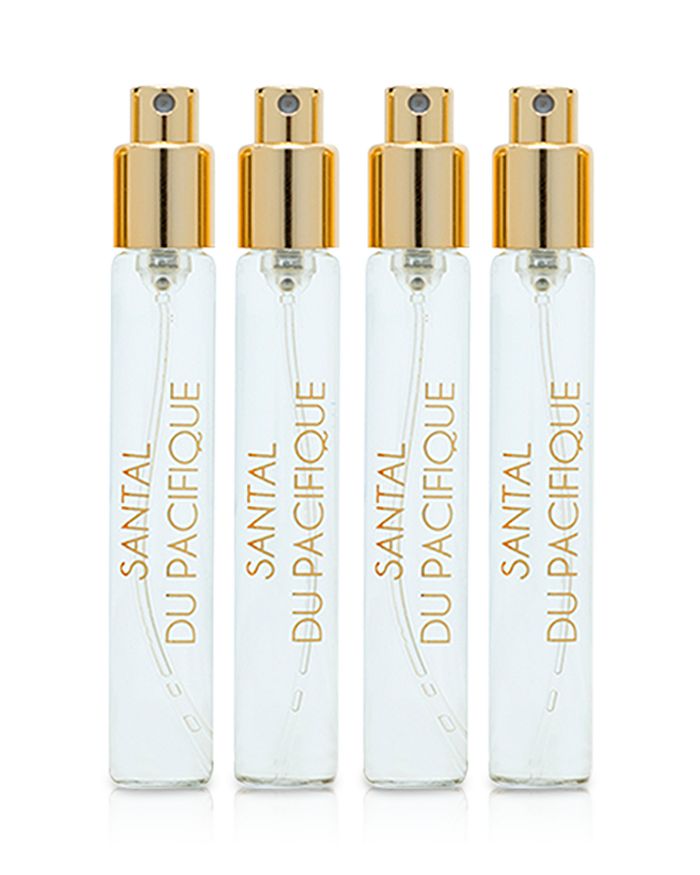 product details
KEY NOTES:
- Top note: carrot
- Middle notes: orchid, violet, gurjum balsam
- Base notes: pacific sandalwood, fry woods, musk

SET INCLUDES:
- 4 Santal du Pacifique Travel Sprays, 0.3 oz. each

ABOUT THE FRAGRANCE:
Found within the Pacific Islands the Santal du Pacifique takes you on an adventure to uncharted territories. This refreshing and unique orchestra of notes brings a touch of paradise.

The use of sandalwood was popularized by the Indian regions, frequently used during religious rituals and funerals. The burnt scent of incense by Buddhists and Hindus soon became a precious prime material in the perfumery world. The intense base has the capacity to harmonize different compositions. With its popularity rising, it is now seen as close to extinction and is now protected in India. It is nearly impossible to find natural Sandalwood essence, one can only find minor essential oils.