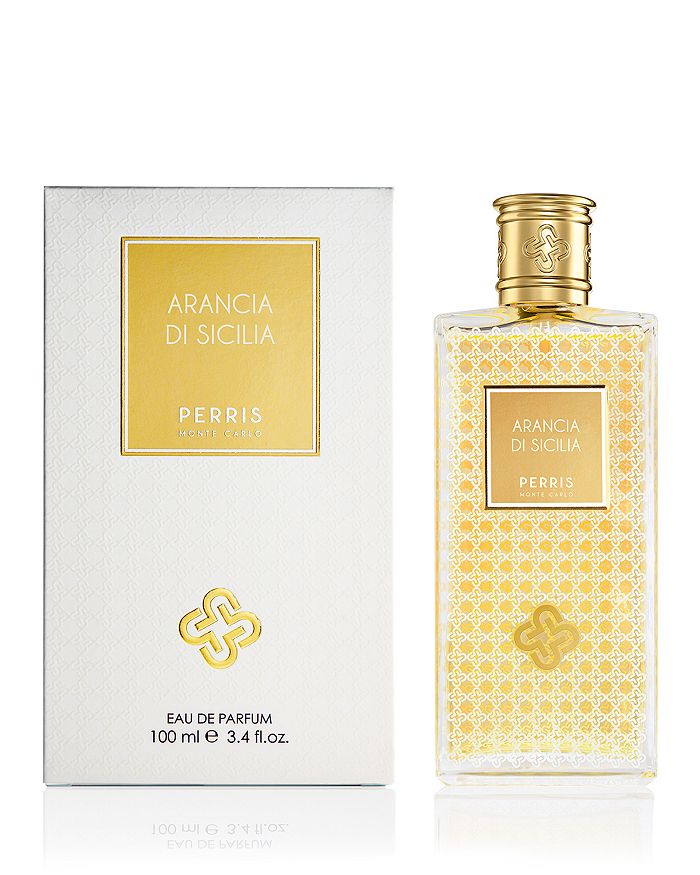 product details
KEY NOTES:
- Top notes: Arancia Sanguinella Brown, Arancia Sanguinella Sfuma Torchio
- Middle notes: Accordo Mandorla, Cannella
- Base notes: Cisto Labdano, Absolue Coffee, Iris, Musk, Amber

ABOUT THE FRAGRANCE:
Creative Director, Gian Luca Perris found inspiration in the enamoring country sides of Southern Italy.

Perris Monte Carlo's journey of discovering the most exceptional fragrant jewels of Italy continues with the iconic citrus from Sicily: the Orange Sanguinella. In perfumery, the essential oil from bitter oranges carries greater value than that of more common sweeter varieties. The Sanguinella Orange is the exception to the rule due to its exceptionally high quality. Cultivated on the slopes of Mount Etna, the fruit grown here stands out due to its intense red color and complex, aromatic sweetness, it also produces an exceptional oil which deserves to be considered outstanding.

Extraordinary fruit created the inspiration to bring Arancia Di Sicilia to life, a fragrance which fuses the energy and naturalness of citrus with an enveloping sweetness. The scent's heart is enhanced with almond, vanilla and cinnamon, followed by base notes revealing soft musk and amber then finally the intense aroma of absolute of coffee.