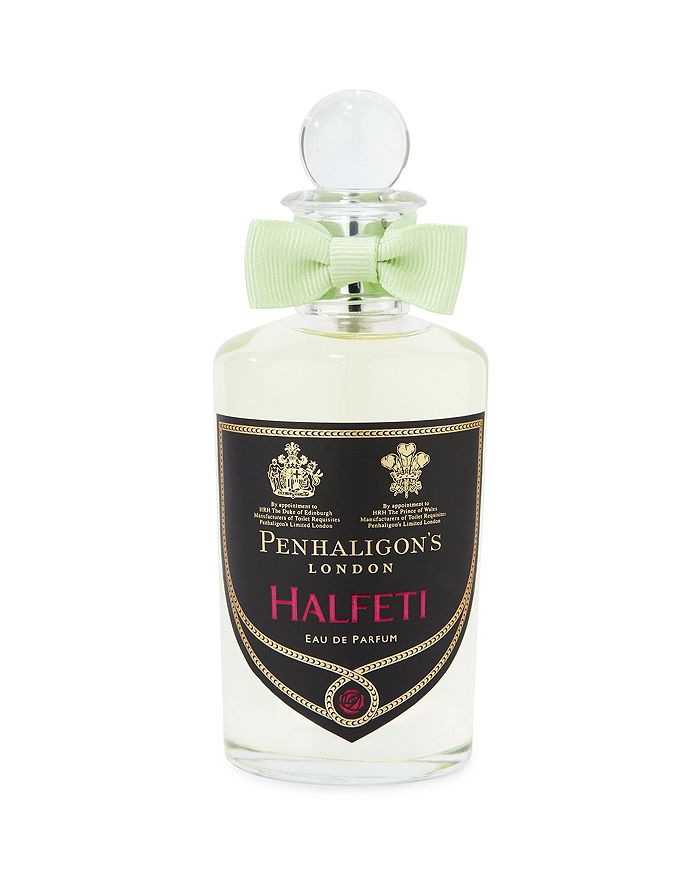 product details
Penhaligon's is a British perfumer, founded in 1870 by William Penhaligon. They are characterized by their longstanding relationship with royalty, as proud holders of two Royal Warrants from His Royal Highness the Duke of Edinburgh and His Royal Highness the Prince of Wales, as well as their creativity and rich heritage of 145 years.

William's first fragrance, Hammam Bouquet, was inspired by the steamy, rich scents of the Hammam baths on Jermyn Street. Penhaligon's continue William's legacy of creating fragrances inspired by the unexpected to this day, from Savile Row workrooms to London dry gin, the ballet to London's historic docklands.

Halfeti draws inspiration from the lavish goods traded with Turkey: exotic florals, spices, soft leathers and precious fabrics. The fragrance is named for the small Turkish village of Halfeti, where enchanting "black" roses grow on the banks of the Euphrates river. Dark and mysterious, the roses are an intense shade of crimson, so dusky they appear to be black.

Halfeti is an exquisitely opulent woody floral, dazzling in the glow of luxurious golden saffron, decorated with bright citrus, green armoise and woody cypress. An exquisitely multifaceted rose is set like a precious jewel amongst a silken bouquet of sweet florals. The lavish drydown with its overdose of dusky patchouli heart leads into a melange of decadent resins, oud and amber, alongside velvet textured sandalwood and a suede-like leather.