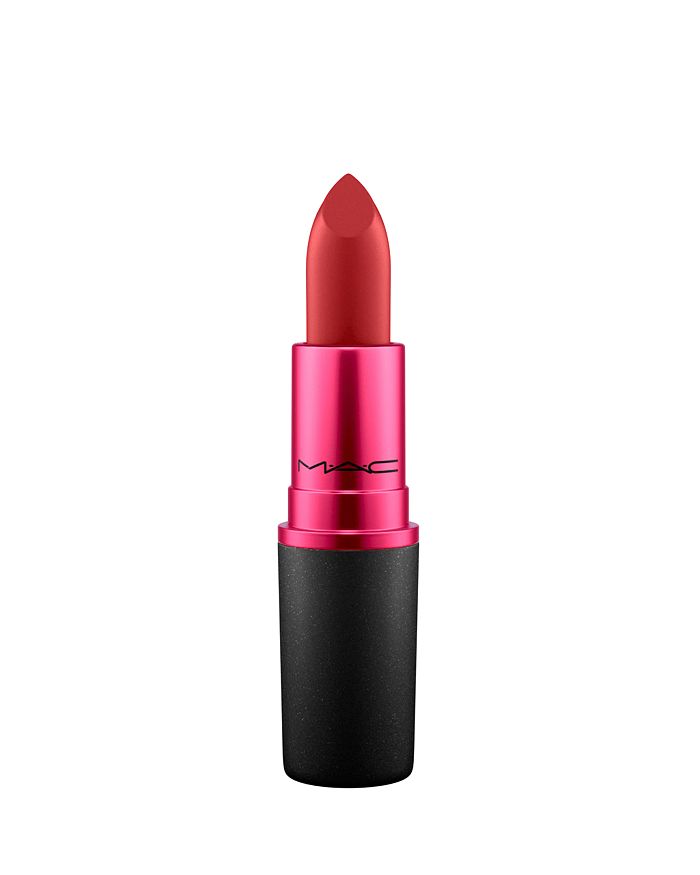 product details
WHAT IT IS:
In 1994, M·A·C introduced VIVA GLAM, an outspoken deep red that was universal in its appeal and its glamour. In 1997, a second lipstick was created VIVA GLAM II, a lightly pinked mauve. VIVA GLAM III, a foxy brown plum lipstick was launched in 2000. VIVA GLAM IV, a heartful rose charged with gold, was introduced in March 2002. In March 2004, VIVA GLAM V makes its debut, a clear, smooth, pure neutral pink with a delicious lustre finish!

VIVA GLAM VI, the newest member of the VIVA GLAM family, is a warm terracotta-plum with pearl finish.

HOW TO USE IT:
Wear it alone or finish it off with a coordinating coat of VIVA GLAM VI Lipglass.

ABOUT THE BRAND:
In the spirit of all Viva Glam, every cent raised goes to the M·A·C AIDS Fund to support the fight against HIV/AIDS.
M·A·C VIVA GLAM* is donating $10,000,000 USD to over 250 local organizations around the world to support vulnerable communities affected by COVID-19.
*M·A·C VIVA GLAM Fund is a charitable fund of the Estée Lauder Companies Charitable Foundation, a U.S. charity.
Web ID: 833833