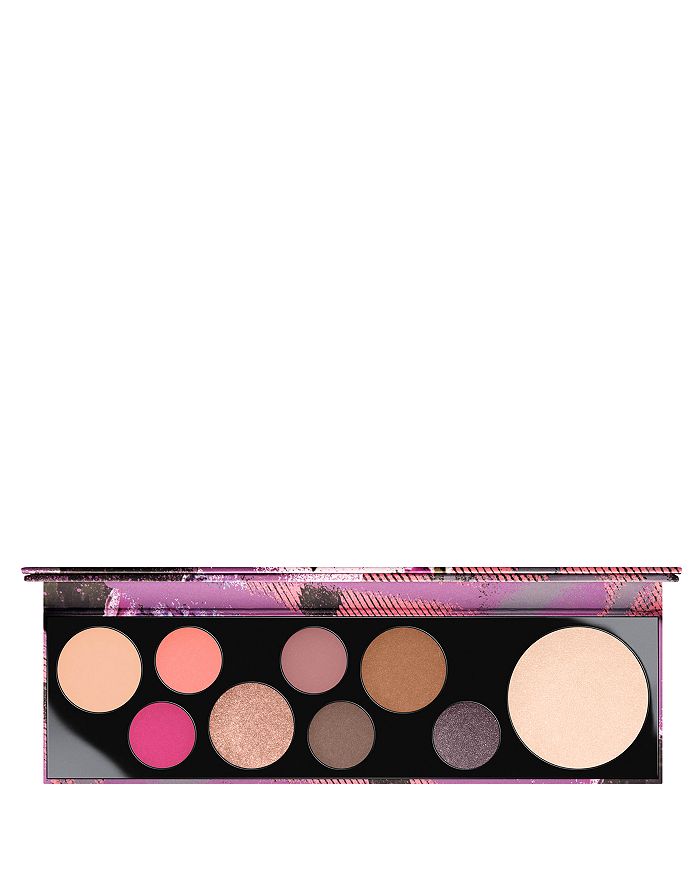 M·A·C
Girls Personality Palettes
product details
Whether you're a Rockin' Rebel, Mischief Minx, Fashion Fanatic, Basic Bitch, Prissy Princess or unapologetically Power Hungry, shout it out! Featuring palettes with eight Eye Shadows and a Highlighter in better-than-ever formulas curated to express the power and presence of your personality.

Rockin' Rebel: Eye Shadows in Mega-Moody, Bleached Out, Bikers & Babes, Bad Influence, Gilty as Can Be, Denim Genes, Blk-ish and Rockin' Rebel. Opalescent highlighter in Let It Rock.

Fashion Fanatic: Eye Shadows in On the Hip Side, Style & Influence, Shop Shop Shop, Mad Mod, Outfitted, Wild Card, Totally Fierce and Fashion Fanatic. Opalescent highlighter in Must Have It.

Mischief Minx: Eye Shadows in V Frisky, Been There Done That, Flaming Femme, Mischief Minx, Natural Tease, She-naniganas, Schemer and Totally Trouble. Opalescent highlighter in Stride of Pride.

Power Hungry: Eye Shadows in Bossing It, Money Mad, Winsome Lose Some, Totally Obsessed, Hot to Trot, Something's Fishy, Bling Mistress and Dangerously Elegant. Opalescent highlighter in Gimme That!

Prissy Princess: Eye Shadows in Color Me Spoiled, Sweet Tart, Spoil Yourself, Eternal Optimist, Good Girl & U Know It, Too Good to Be True and Prissy Princess. Opalescent highlighter in She's A Rainbow.

Basic Bitch: Eye Shadows in Me Me Me, Tattle-Tale, Ms. Personality, Big White Lie, Hell in Heels, Text Me Later, Gameplayer and Sly Girl. Opalescent highlighter in Love This Bitch.
A $160 value
Made in Italy
Web ID: 3426032