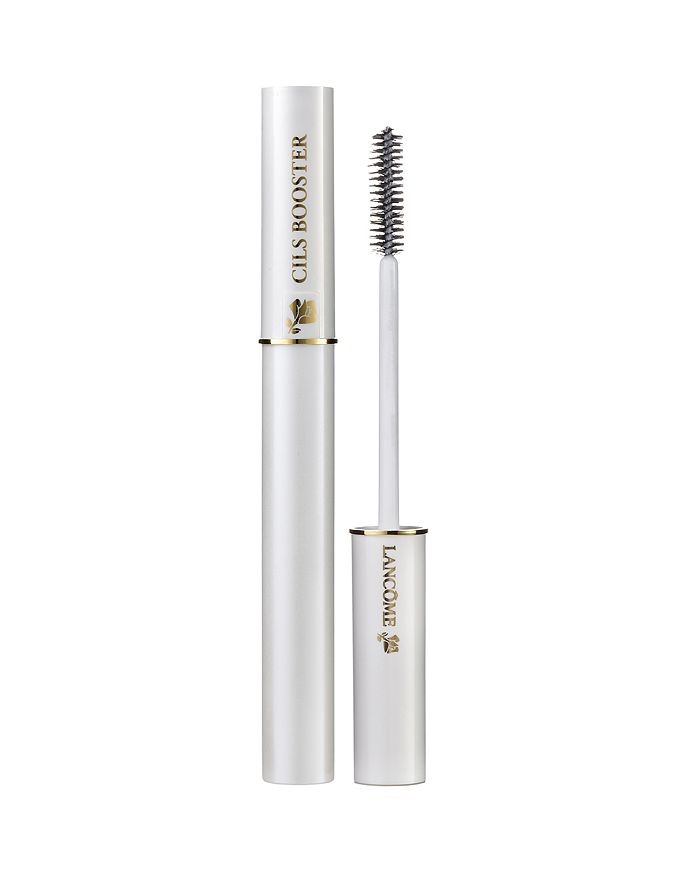 Lancôme
Cils Booster XL Vitamin-Infused Mascara Primer
product details
WHAT IT IS:
Cils Booster XL is a lash-conditioning mascara primer.

WHAT IT DOES:
With just one sweep, this innovative mascara primer glides on and evenly coats and smooths your lashes to maximize the results of your favorite Lancôme mascara. This mascara base acts as a protein mask with its conditioning formula, featuring Micro-Fibers, D-Panthénol and Vitamin E to add extra length and thickness to lashes.

KEY INGREDIENTS:
• Micro-Fibers
• D-Panthénol
• Vitamin E

HOW TO USE IT:
Apply one or two coats of Cils Booster XL, working the brush from lash base to tip in a zig-zag motion. Follow with several coats of mascara. Can also be used as a nighttime deep conditioning treatment for eyelashes. Rejuvenate your lashes with Cils Booster XL, Lash Primer.

Lancôme Expert Tip: Coat lashes as an evening beauty routine--the conditioning effects work as an overnight mask to make lashes their healthiest.

Artistry Tips:
1. Apply Cils booster XL from roots to tips making sure you don't wait until it is dried before coating each lash with mascara for a perfectly smooth, clump-free application.
2. Use Cils Booster XL directly on the lashes prior to mascara application. Want a wide-eyed look? Apply your Cils Booster moving outward instead of up.
Made in France
Web ID: 1085502