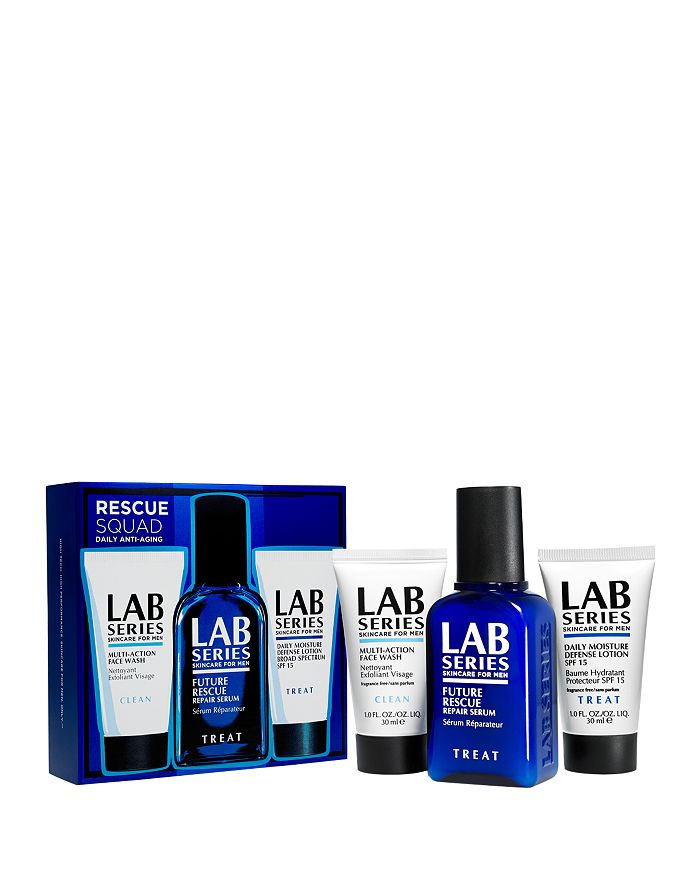 product details
Set includes: a 1 oz. Multi-Action Face Wash, a 1.7 oz. Future Rescue Repair Serum and a 1 oz. Daily Moisture Defense Lotion.

Multi-Action Face Wash:
Unique multi-action foaming cream cleanses, exfoliates and conditions the skin. Effective lathering system dissolves excess oil and unclogs pores. Purifying beads remove dead skin cells and impurities, minimizing ashiness. Vitamin enriched formula nourishes and re-conditions the skin, prepping it for a close shave.

Future Rescue Repair Serum:
Featuring a "Quad Focus" approach to combat visible aging, this global serum acts as skin's first line of protection to help combat visible aging.
- DEFEND: Works to defend skin from environmental aggressors.
- DETOX: Promotes natural cell removal, detoxing the skin of dead surface cells.
- REBUILD: Fortifies the skin's protective barrier to help inhibit future damage from occurring.
- REPAIR: Works around the clock to help promote skin's natural repair process and natural collagen production.

Daily Moisture Defense Lotion:
Lightweight moisturizing SPF 15 lotion infused with antioxidants continuously hydrates and helps protect the skin from UVA/UVB rays, smoke and pollution. Minimizes signs of aging, smoothes fine lines and improves overall skin texture.