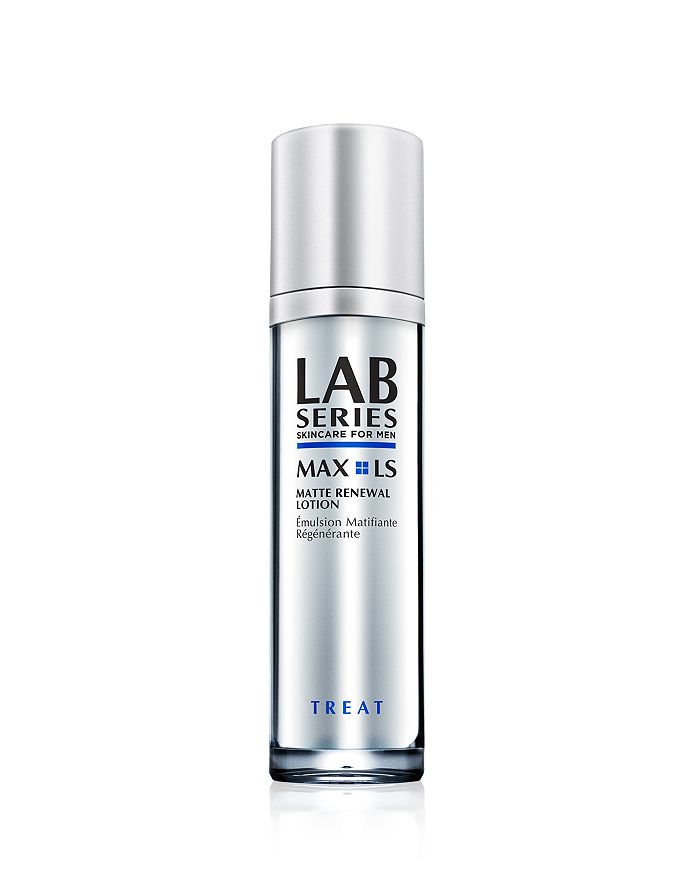 product details
Give us hydration. Hold the shine. MAX LS Matte Renewal Lotion is a man's best friend. Especially if you've got oily-prone skin. This advanced, oil-absorbing formula pulls double duty, instantly improving the look of your skin, while delivering vital hydration.

Formulated with Molecular Age-Less Complex™ it reduces the visible signs of aging, while Lab Series' patented iLLUMATTE™ technology, featuring instant optics, helps mattify and renew your skin's appearance. Excess oil and shine are minimized; your skin has a smoother, brighter look. Perfect balance.

To use, simply apply to your face and neck every morning and night.