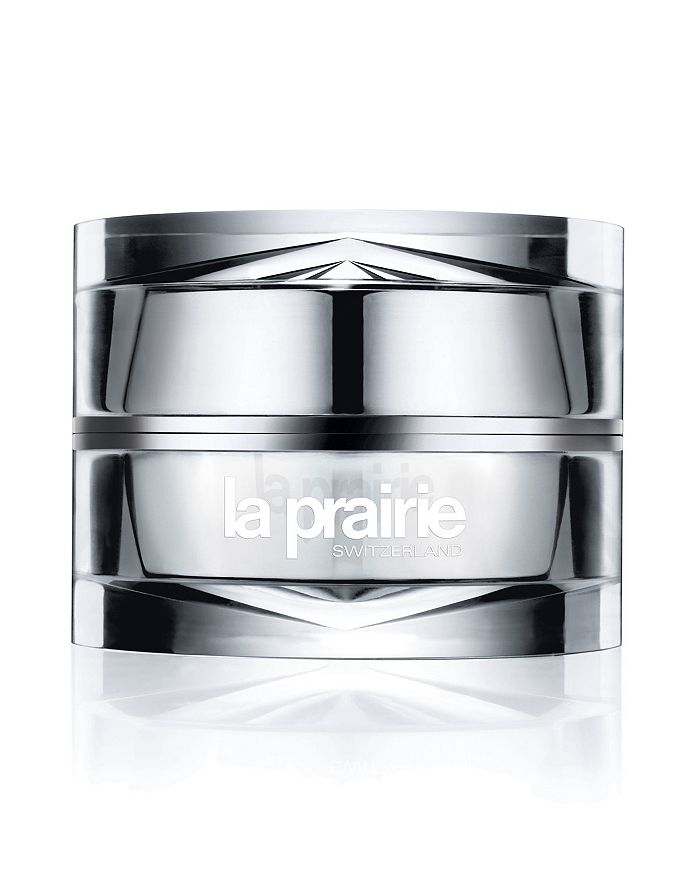 product details
The most precious metal on earth now empowers your most precious asset. Your skin.

Modern science has shown Platinum to be not only one of the rarest elements on earth, but most astonishing in its abilities: impervious to time, incapable of being oxidized by air, so precious, all of it that has ever been mined could fit in a single room. Ten tons of ore net just a single ounce, and that ounce sells for more than gold.

When La Prairie scientists discovered that Platinum had the incredible ability to bond with human skin, they knew the implications were tremendous. As development of the formula progressed, even more possibilities for benefits emerged, as Platinum revealed its amazing ability to synergize with other ingredients, enhancing their qualities.

La Prairie's distillation of the rarefied powers and pleasures of Platinum into an extravagant anti-aging masterpiece is the most exciting advance in skin science of this decade. The result is Cellular Cream Platinum Rare, a skin-transforming formula that recharges the skin's electrical balance with pure Platinum to ensure ageless performance, protects the skin's DNA, and replenishes moisture continuously for a look of soft splendor.

This is pure science at its best offering unparalleled benefits; quite simply, the skin looks, feels and moves like younger skin.