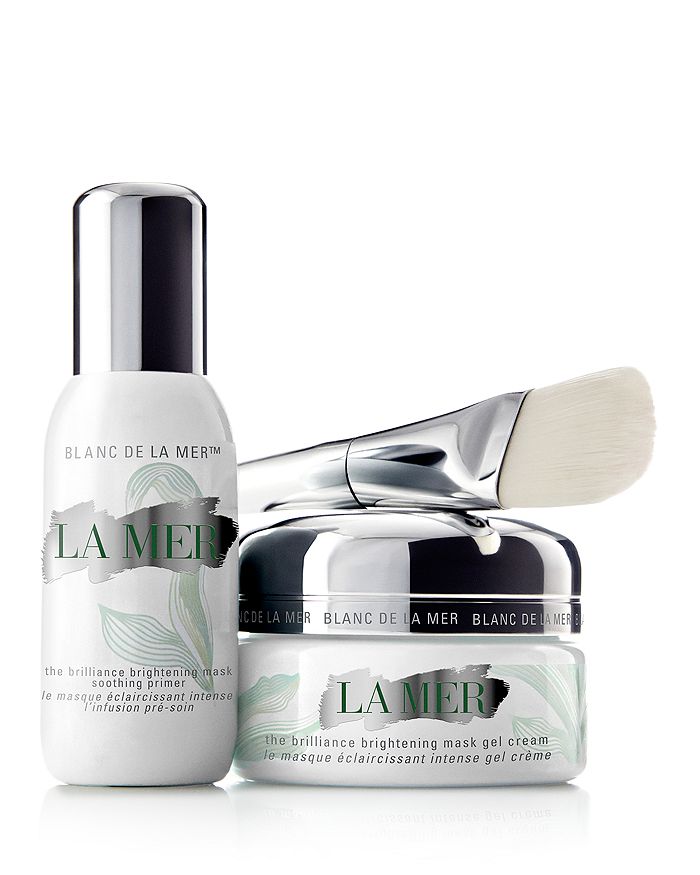 La Mer
The Brilliance Brightening Mask & Primer Set
product details
WHAT IT IS:
A soothing 2-step leave-on cream mask for a luminous glow.

SET INCLUDES:
- The Brilliance Brightening Mask Soothing Primer, 1 oz.
- The Brilliance Brightening Mask Gel Cream, 1.7 oz.
- Brush

WHAT IT DOES:
This potent 2-step mask delivers multiple brightening benefits while visibly diminishing discoloration for a vibrantly luminous glow. The Soothing Primer induces a state of deep calm, preparing skin for the brightening power of the Gel Cream.

FREE OF...
- Parabens
- Sulfates
- Phthalates

HOW TO USE IT:
1. Sweep several drops of the Soothing Primer onto the face and massage into skin.
2. Use the velvety brush to sweep the Gel Cream upward from the neck and outward from the center.
3. Allow the mask to melt into skin and infuse for eight minutes. Gently massage pressure points to quiet the mind and indulge.
4. Wash brush after each use with soap and warm water, air dry flat.