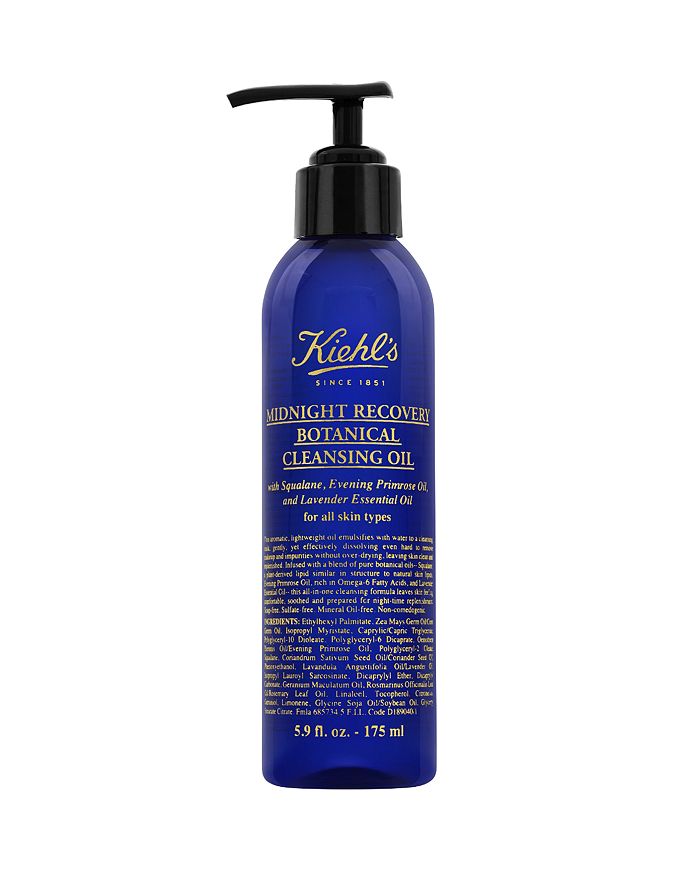 product details
This lightweight oil emulsifies with water to a cleansing milk, gently, yet effectively dissolving even the hardest to remove makeup and impurities without over-drying, leaving skin clean and replenished.

Enriched with an aromatic blend of pure botanical oils--squalane, a planted-derived lipid with a natural affinity for skin, evening primrose oil, rich in omega-6 fatty acids, and lavender essential oil--this all-in-one cleansing formula leaves skin balanced, soothed and prepared for optimal night-time replenishment. Soap-free. Sulfate-free. Mineral Oil-free.

Who It's For
- All skin types. Customers looking for a makeup-removing cleanser.

Key Benefits
- Lightweight oil emulsifies with water to gently melt and dissolve all traces of dirt, oil, sunscreen, and face and eye makeup.

- Leaves skin feeling soft, supple and prepped for optimal night time replenishment. - Non-comedogenic, mineral oil-free, and ophthalmologist tested for sensitive eye area.