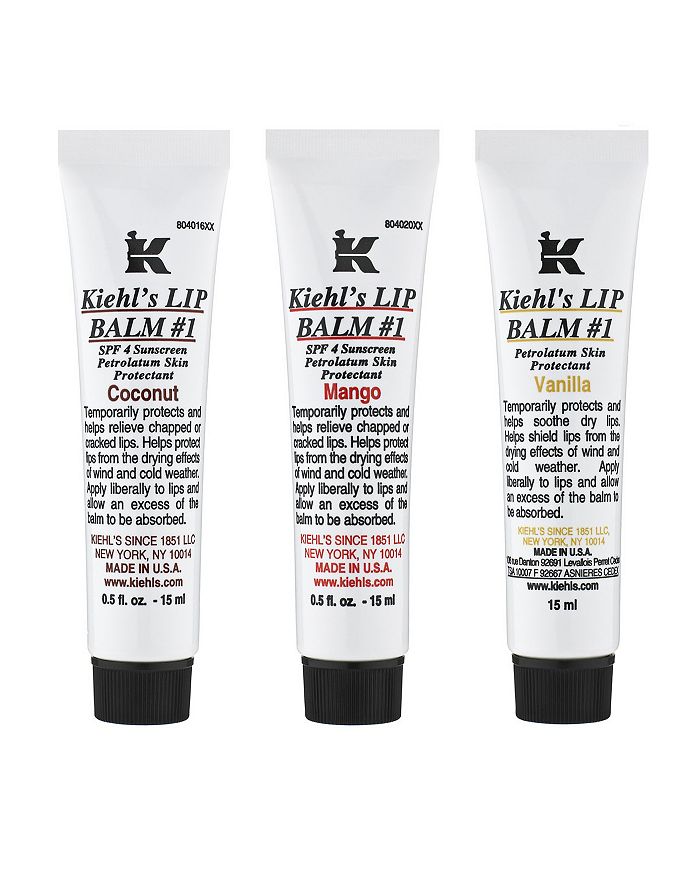 make a selection to see available offers
product details
WHAT IT IS:
Moisturize and soothe your lips with Kiehl's iconic Lip Balm #1.

WHAT IT DOES:
This classic lip balm is infused with Squalane, Aloe Vera and Vitamin E. Smooth on this balm for lips that feel soft and smooth.

KEY INGREDIENTS:
- Squalane (Perhydrosqualene or perhydrosqualene vegetal): A signature Kiehl's ingredient, Squalane is a botanical lipid that is similar in molecular structure to natural skin lipids. It has an exceptional affinity to skin, and because it's easily absorbed, Squalane helps restore skin's natural moisture balance to keep it extra soft and supple.
- Aloe Vera: Derived from the aloe vera plant this ingredient has been known to soften, soothe and comfort skin.
- Vitamin E: Naturally occurring in plant leaves and skin, Vitamin E helps neutralize skin-damaging free radicals and has soothing moisturizing properties.

HOW TO USE IT:
Apply to lips liberally.