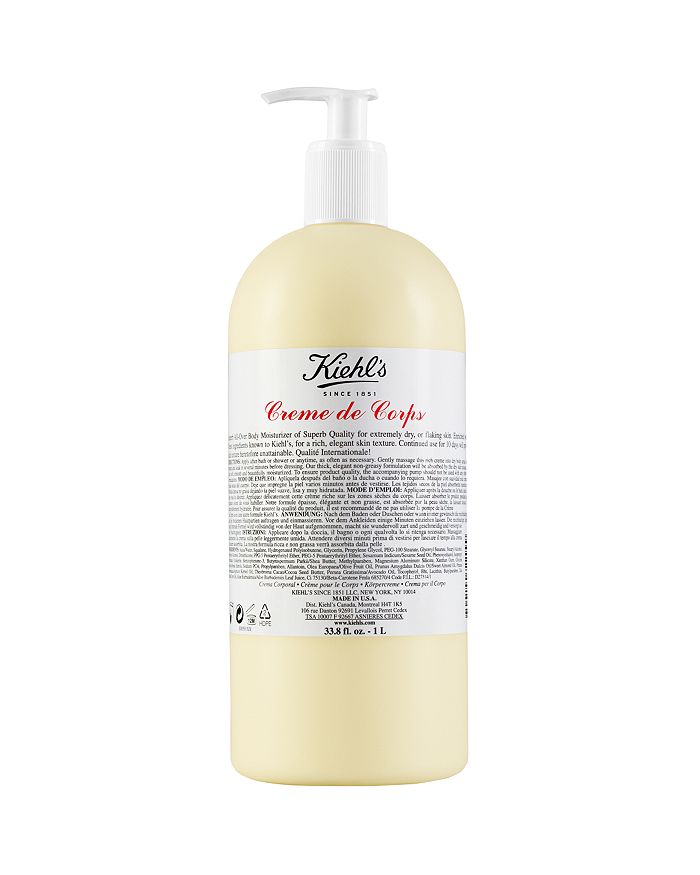 make a selection to see available offers
product details
WHAT IT IS:
A rich, non-greasy body lotion with Cocoa Butter and Beta-Carotene.

WHAT IT'S FOR:
All skin types, particularly dry skin.

WHAT IT DOES:
Formulated with Cocoa Butter and Beta-Carotene, this hydrating body cream leaves skin feeling elegantly soft. Moisturizes dry skin and helps to improve skin's texture. Leaves skin soft, smooth and beautifully moisturized.

KEY INGREDIENTS:
- Beta-Carotene is a naturally-derived antioxidant predominantly found in many orange and red vegetables such as carrots. It is used in Vitamin A production and can give an orange tint when used in skincare products.
- Cocoa Butter, expressed from the roasted seeds of the Cocoa Plant, is solid at room temperature but melts at body temperature. Within this formula, it helps lubricate and soften skin.
- Squalane, a signature Kiehl's ingredient, is a highly-refined botanical lipid derived from olives. With an exceptional affinity to skin, Squalane absorbs easily and is known to help replenish skin's barrier keeping it soft, supple and moisturized.

FREE OF...
- Parabens
- Phthalates
- Sulfates

HOW TO USE IT:
Gently massage this rich body moisturizer into dry areas. Allow to remain and soak in several minutes before dressing. Apply after bath or shower or anytime, as often as necessary.