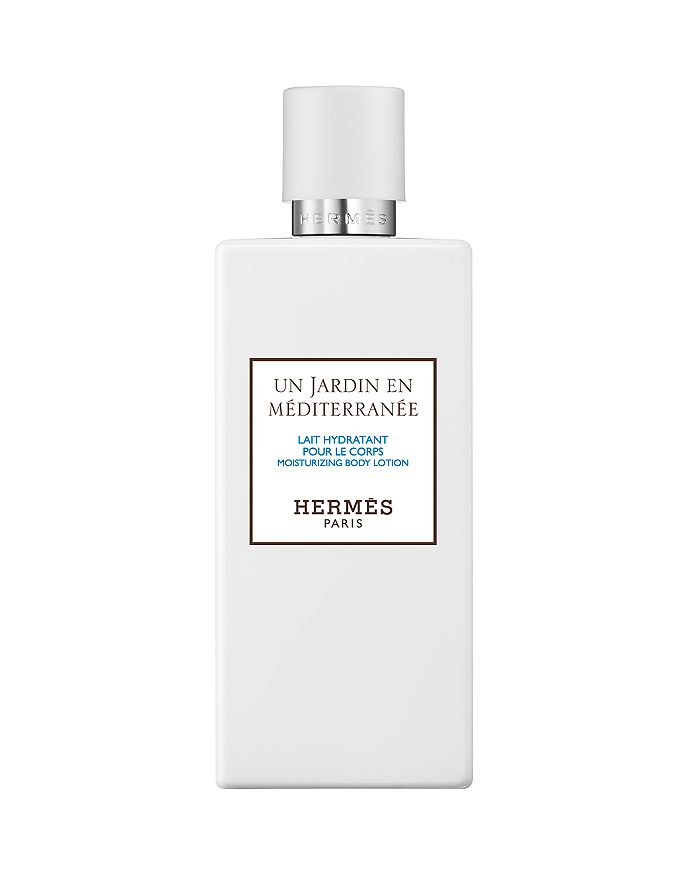 HERMÈS
Un Jardin en Méditerranée Perfumed Body Lotion, Le Bain Garden Collection 6.7 oz.
product details
"A perfumed expression of a Mediterranean memory, a mosaic of olfactory, visual and tactile sensations." -Jean-Claude Ellena

A fluid formula easily absorbed. Moisturized, the skin is soft and supple, delicately perfumed.

A novella that describes the spirit of a Mediterranean garden luxuriant with trees and flowers, and evokes a mosaic of smells pilfered from a private garden in Tunisia. Like a travelogue, this perfume conjures an idyllic world of shadows, water and light, on the theme of a fig tree allied with Mediterranean zests.