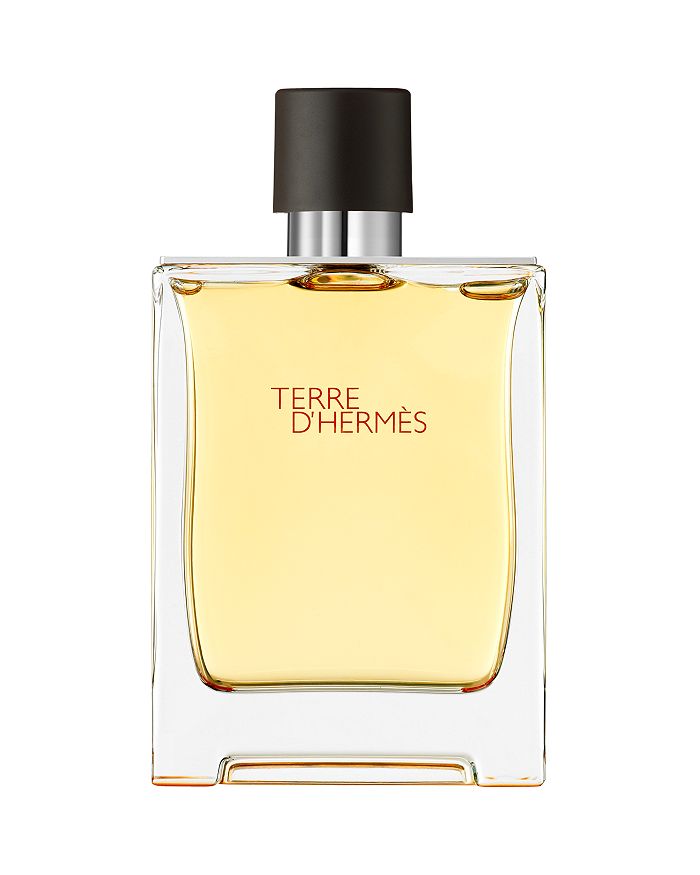 HERMÈS
Terre d'Hermès Pure Perfume Natural Spray
product details
KEY NOTES:
- Top notes: grapefruit, orange
- Middle note: flint
- Base notes: woodsy notes, oakmoss, benzoin

ABOUT THE FRAGRANCE:
"Feeling the earth, lying on the ground, gazing at the sky."
--Jean-Claude Ellena

Terre d'Hermès is a symbolic narrative revolving around a raw material and its metamorphosis. A novel that expresses the alchemical power of the elements. A water somewhere between the earth and the sky. A journey imbued with strength and poetry. Woody, vegetal, mineral.

The perfume, an essential density that brings out the woody, mineral facets.