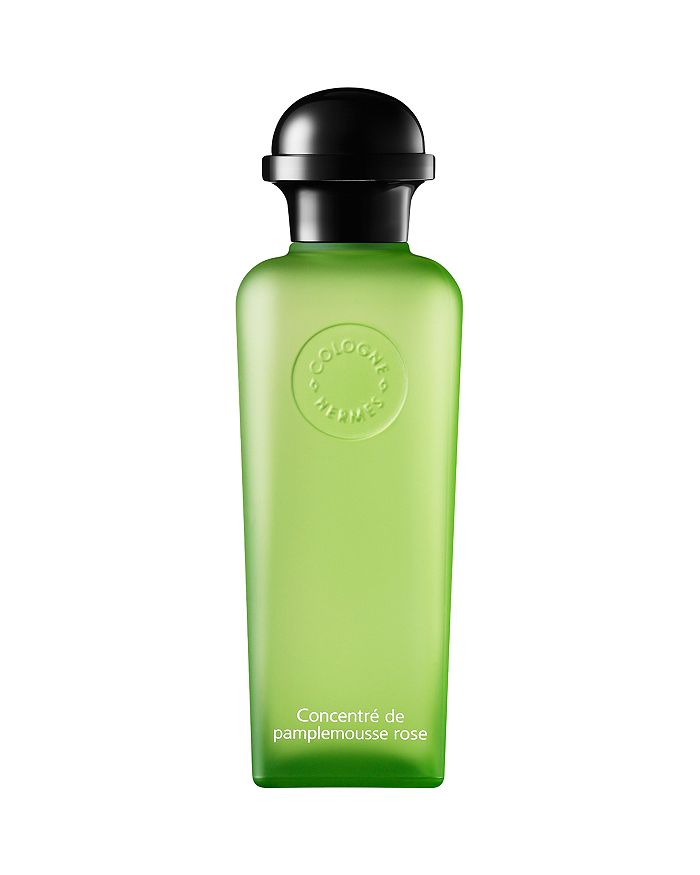 HERMÈS
Concentré de pamplemousse rose Eau de Toilette Spray
product details
"A bitter-sweet cologne: freedom in tradition." –Jean-Claude Ellena

With its classic approach favoring the liveliness and freshness of citrus fruits, Eau de pamplemousse rose is distinctive for the modern way it is written. The citrus theme of this novella, incarnated by grapefruit, takes on a new brilliance when it comes into contact with roses.

Eau de toilette (Concentré de Pamplemousse Rose); the sustained freshness of grapefruit , nuanced with rose petals, endorsed with full-bodied vetiver.