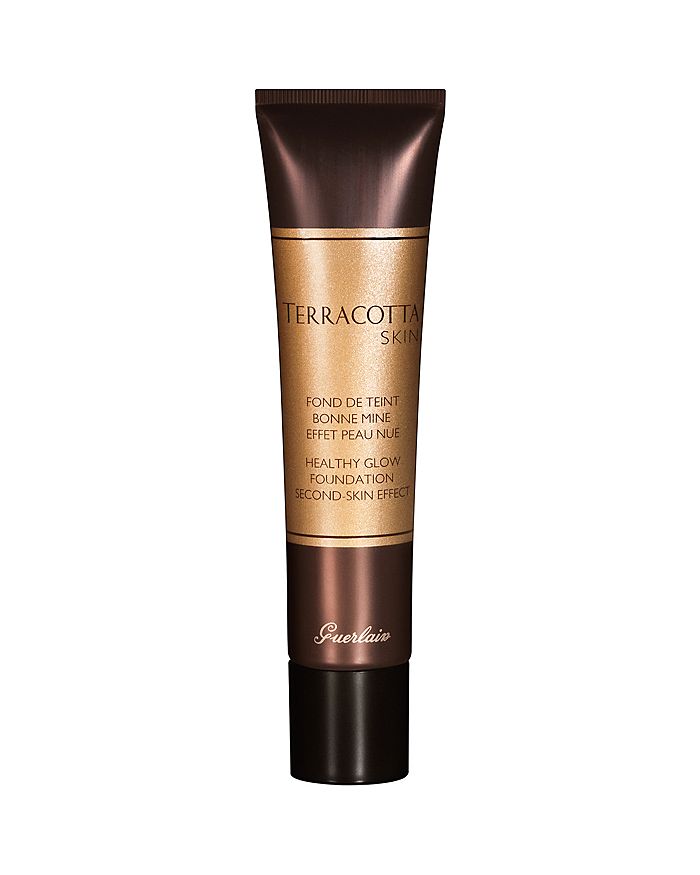 product details
Why choose between correction and a healthy glow? Terracotta skin, the first Guerlain hybrid foundation, perfects the skin with the sheer coverage of a powder.

The Terracotta Skin texture is extremely creamy, thanks to a blend of powders and volatile oils combined with an elastomer gel. In just a few seconds, its magical texture melts into the skin to reveal a fabulous complexion radiating health and well-being, as if you've just been on holiday…the unique sensation of bare skin with a matt and velvety finish.

Terracotta Skin is available in 2 universal sun-kissed shades to enhance all complexions.