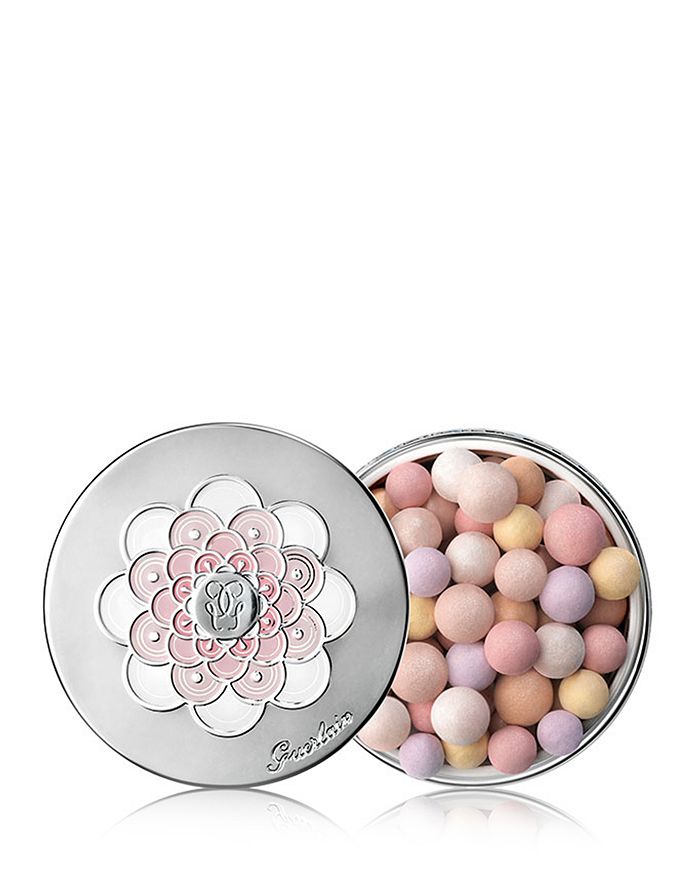 product details
Thanks to their light-enhancing, mattifying and customized corrective properties, Météorites' multicolored pearls have revolutionized the world of powders. Powder in pearls that no longer flies away! A unique secret of fabrication only mastered by 4 Guerlain experts in the world.

For Spring, the iconic handcrafted pearls have been reinvented with a boosted illuminating power. For the first time ever, Meteorites' Pearls incorporate Guerlain's exclusive new Stardust Technology, a spherical pigment contained within each pearl. This formulation diffracts light upon contact to instantly envelop the skin in a halo of light, offering women the ultimate in luminous skin.

The secret of an ideal complexion? Météorites magic pearls each provide a skin-perfecting benefit. An array of hues corrects, evens out and lights up the complexion. Each shade of Météorites Pearls begins with the same legendary combination of 3 colors, which adapt to every skin tone and collectively work to beautify skin: mauve catches the light, pink refreshes and yellow counters dullness and corrects redness. Available in 3 shades.