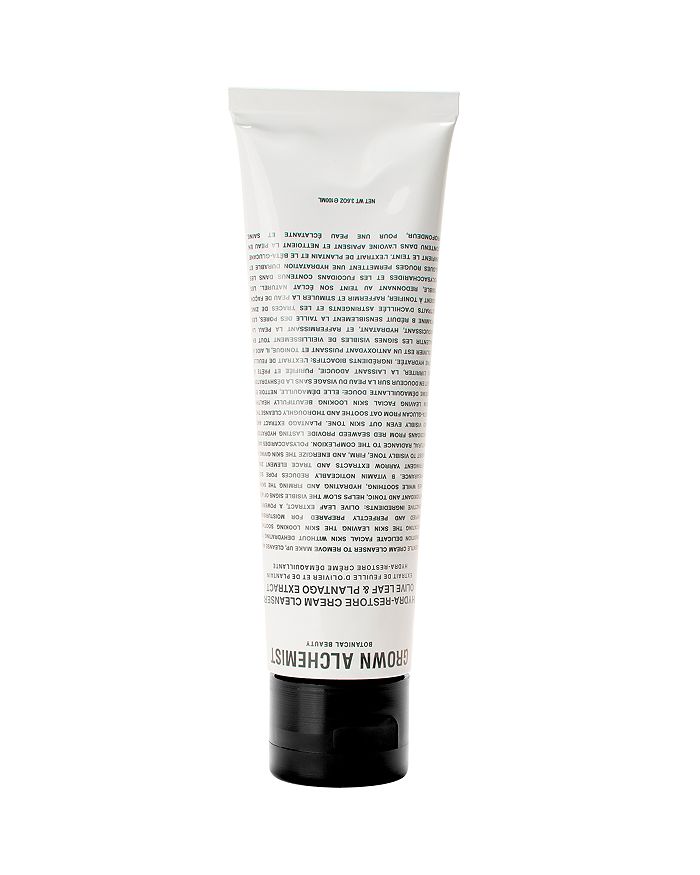 product details
Olive Leave, Plantago

A gentle cream cleanser to remove makeup and cleanse and condition delicate facial skin without dehydrating or irritating the skin--leaving it looking soothed, purified and perfectly prepared for moisturizing.

Key ingredients include:
• Olive Leaf Extract, a powerful antioxidant and tonic, helps slow the visible signs of age lines while soothing, hydrating and firming the skins appearance.
• B Vitamin noticeably reduces pore size, astringent Yarrow extracts and Trace Element Zinc assist to visibly tone, firm and energize the skin giving a natural radiance to the complexion.
• Polysaccarides and Fucoidans from Red Seaweed provide lasting hydration and visibly even out skin tone.
• Plantago Extract and Beta-Glucan from Oat soothe and thoroughly cleanse the skin leaving facial skin looking beautifully healthy.
3.3 oz.
This product is part of Glowhaus, a makeup and skin care boutique featuring all things dewy, sparkly and bright.
Web ID: 2694796