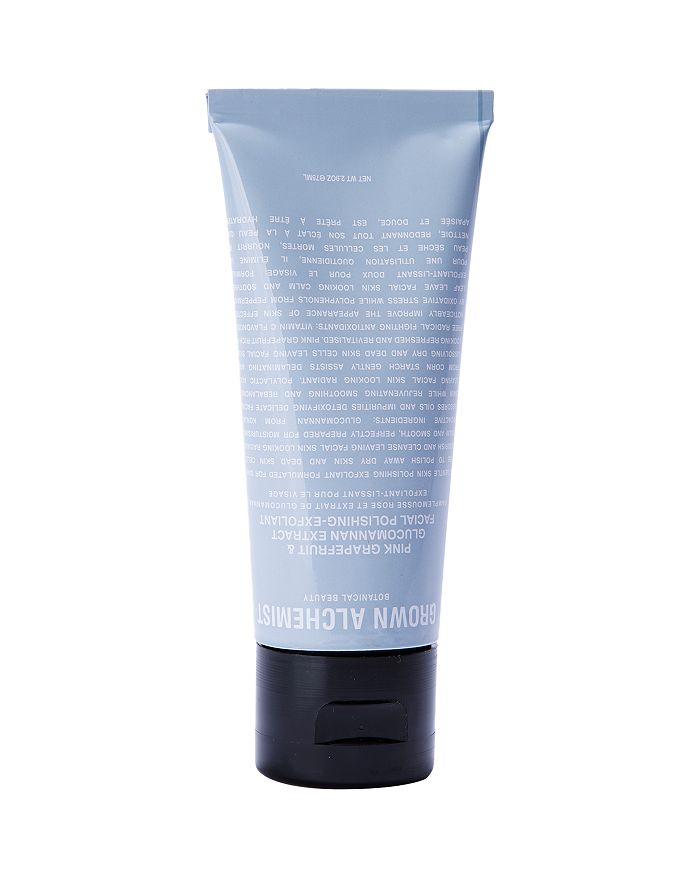 product details
Pink Grapefruit, Glucomannan

A gentle skin polishing exfoliant formulated to polish away dry skin and dead skin cells, while nourishing and cleansing, leaving facial skin looking radiant, calm and smooth, perfectly prepared for moisturising. Its fine texture ensures deep cleansing, without scratching or causing micro abrasion of sensitive facial skin.

Key ingredients include:
• Glucomannan from Konjac absorbs oils and impurities, detoxifying delicate facial skin while rejuvenating, smoothing and rebalancing, leaving skin looking radiant.
• Polylactic Acid from Corn Starch gently assists delaminating and dissolving dry and dead skin cells and leaving facial skin looking refreshed and revitalized.
• Pink Grapefruit Extract, rich in free-radical-fighting antioxidants Flavonoids and Lycopene, noticeably improves the appearance of skin affected by oxidative stress.
• Peppermint Leaf Polyphenols leave facial skin looking calm and soothed as well as strengthening the skin.
2.9 oz.
This product is part of Glowhaus, a makeup and skin care boutique featuring all things dewy, sparkly and bright.
Web ID: 2694800