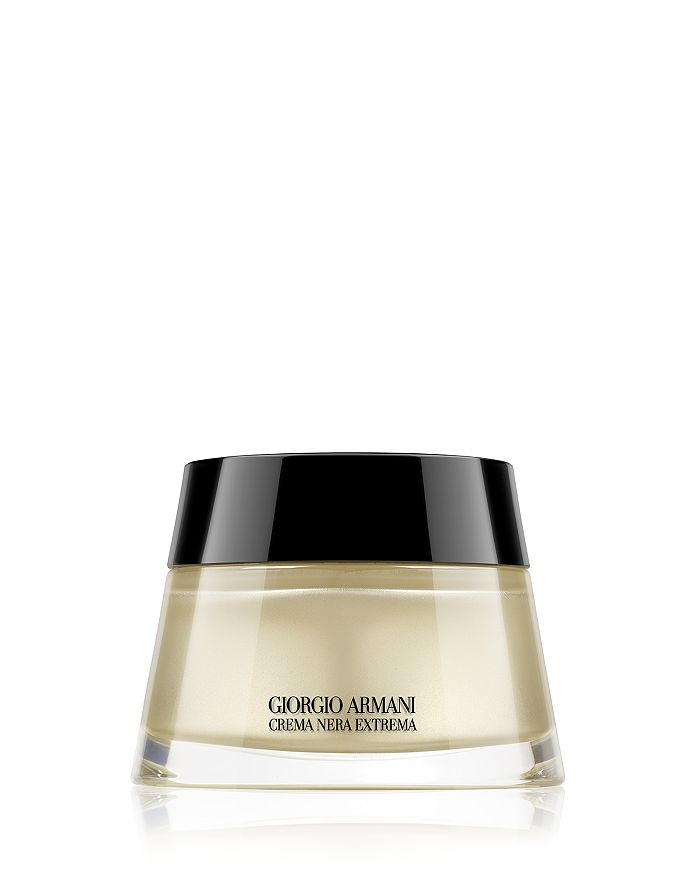 product details
Crema Nera Extrema Supreme Recovery Balm is the ultimate detoxifying and anti-fatigue night treatment. This sleeping mask offers genuine recovery that results in skin that is revitalized and visibly more plump and fresh. The silky texture of the balm melts upon application to infuse the skin with Giorgio Armani's exclusive anti-aging Reviscentalis complex and purpura extract all night long.

This mask detoxifies the skin and targets signs of aging: uneven skin tone, lack of radiance, fine lines and wrinkles, and loss of firmness.

How to use: To wake up to transformed skin, use as the last step in the evening skincare routine instead of a nighttime moisturizer. Apply the Supreme Recovery Balm in a thick layer 2-3 times a week over the entire face allowing the skin to fully replenish itself overnight.