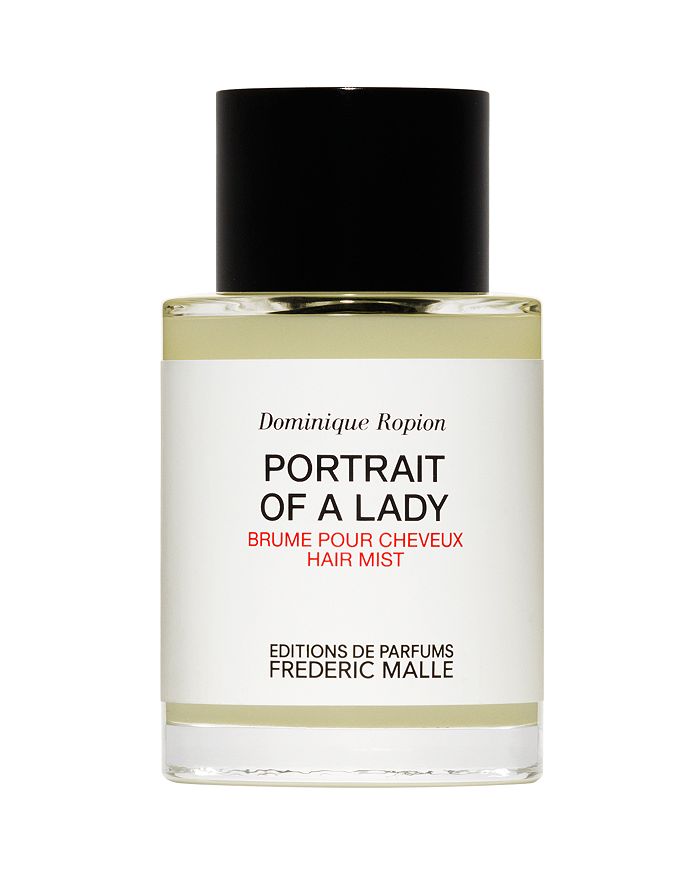 product details
Frédéric Malle's hair mist is a lighter variation on an original perfume formula, designed to embellish your hair with a delicious and delicate freshness.

If a perfume is a portrait of the woman who wears it, here is one that reveals her inherent sophistication, streaming, like soft music, from the folds of her dress. An exuberant dose of Turkish rose rests on a bed of patchouli heart imbued with sandalwood and frankincense. An accord of clove, blackcurrant and raspberry binds the perfume together for a final movement of symphonic femininity.

Frédéric Malle once again looked for the ideal base for a hair mist. The milky base provides an airy, lightweight feeling in the hair. He sought a weightless formula that provided the precision of the perfume formula. Providing delicate freshness, this airy formula infuses your hair with perfume without weighing it down or damaging it. The head, being the warmest part of the body, is an ideal perfume diffuser.

To use: Lightly shake the bottle, holding the bottle around 7 inches from the hair, spray 2–3 times through the hair, avoiding the roots. Enjoy as the fragrance diffuses throughout the day, boosted by the head's warmth and the movement of the hair.
3.4 oz.
Made in France
Web ID: 2847026