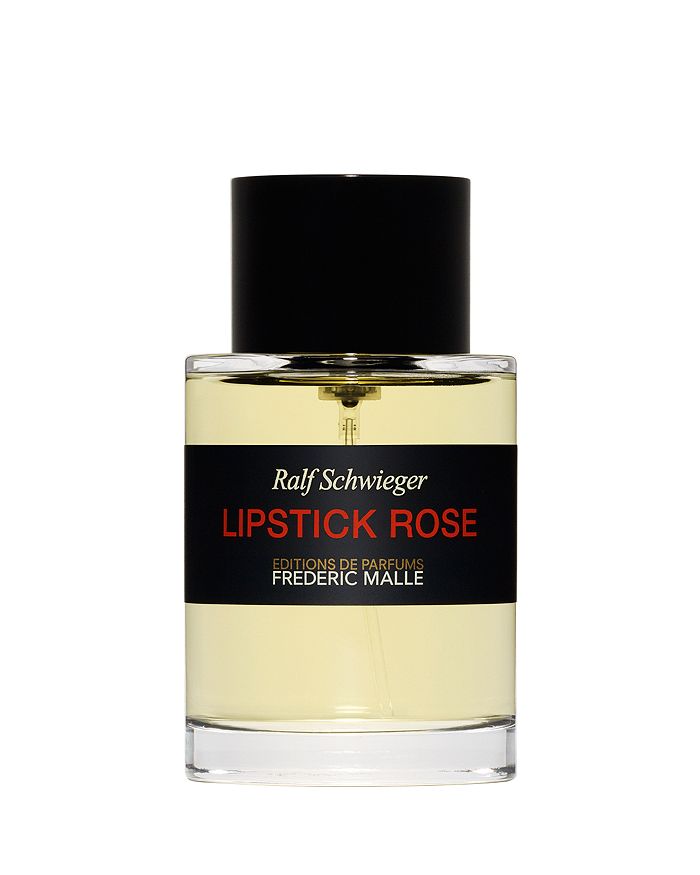 product details
FLORAL FRUITY ORIENTAL
Happy as a love message written
with a lipstick baton. The scent of
lipstick and violet bonbons.

Notes: Violet, Rose, Iris, Vanilla

About the Perfume:
Inspired by the very particular fragrance of his mother's lipstick that he smelled when kissing her, Ralf Schwieger created Lipstick Rose. A perfume that is both regressive and a modern take on Hollywood glamor, Lipstick Rose smiles at you, like a dash of lipstick with its rose and violet-flavored candy scent. It embodies an alluring woman, part Gilda, part socialite. Grapefruit and violet enhance the fragrance's rose note. The backdrop is musk and vanilla with a hint of vetiver and amber. A vision of glamorized femininity in technicolor.

About the Perfumer:
Born in Germany, Ralph Schwieger carried from his childhood memories of the smell of forests, moss and wood. A chemist by training, he joined Roure Bertrand Dupont when he turned thirty. His already strong technical ability allowed him to transcribe his ideas into his compositions. He talks about his trade like a construction game, part cerebral, part intuitive, a game that starts with an intellectual and conceptual phase, followed by long, sensual, almost tactile research. His very structured writing and his desire to compose perfumes that are out of the ordinary give his work an unusual personality.