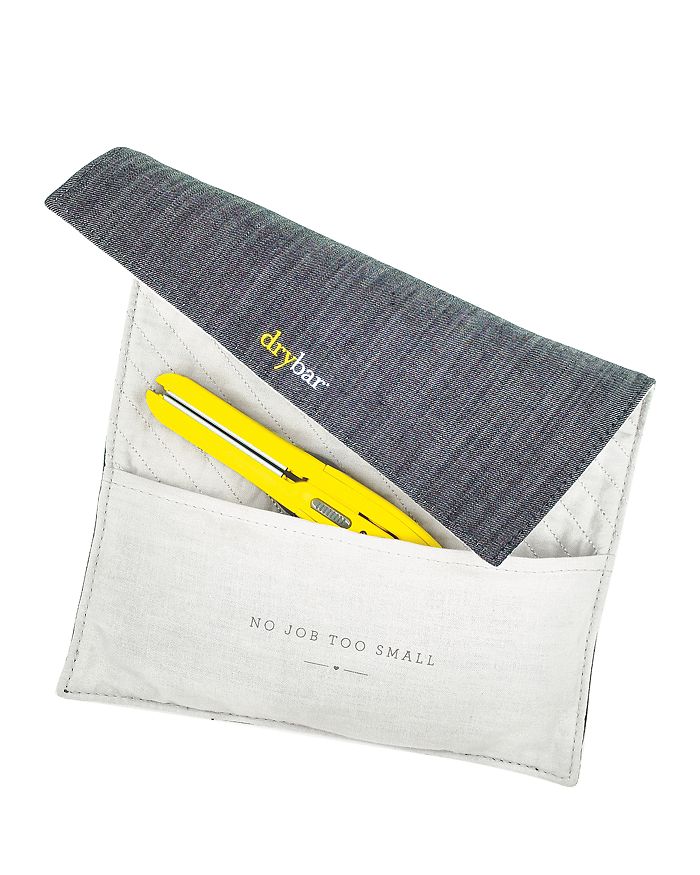 Drybar
The Tiny Tress Press Detailing Iron
product details
The Tiny Tress Press Detailing Iron is perfect for touch-ups on the go! Super-compact size and low profile design allow you to touch up hard-to-reach roots, bangs and flyaways at home or on-the-go.

- Titanium-ceramic technology seals the cuticle for less frizz and tons of shine while styling.
- Tucks nicely into even the smallest handbag--super compact at 6"L x 0.75"W x 0.75"H.
- Features universal voltage for overseas travel.
- Includes a logo travel pouch that doubles as a heat protection pad.
- Heats up to 400ºF/204ºC.
- Guaranteed with a 1-year limited warranty.
This product is part of Glowhaus, a makeup and skin care boutique featuring all things dewy, sparkly and bright.
WARNING: Do not use any power adapter, charger or cords other than those included with your product. Using incompatible, counterfeit or non-certified accessories can cause fire or accidents. Contact the manufacturer for replacements.
Web ID: 2548967