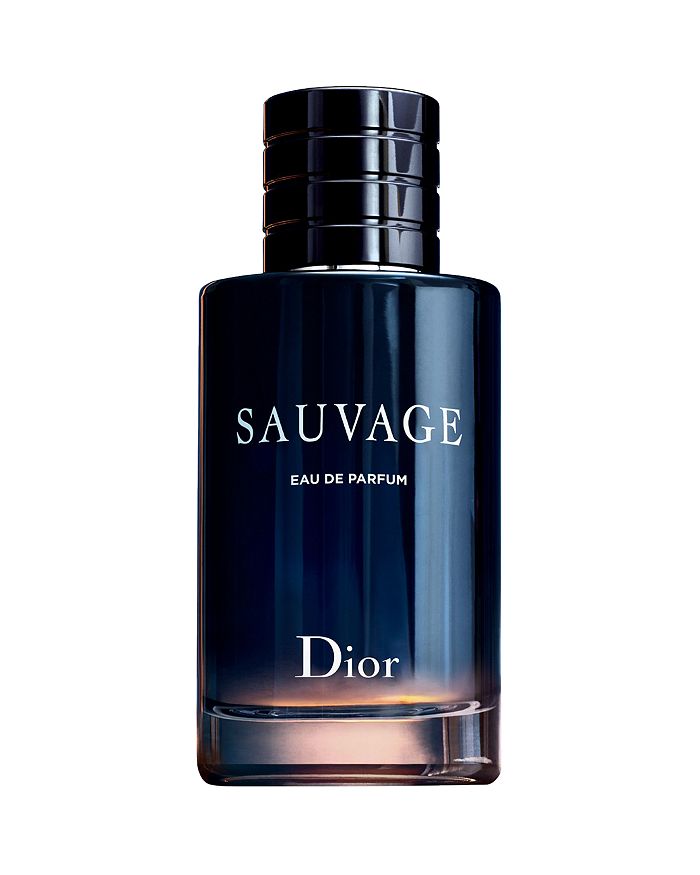 Dior
Sauvage Eau de Parfum
product details
KEY NOTES:
Vanilla absolute, Calabrian bergamot, Ambroxan, pepper

ABOUT THE FRAGRANCE:
The juicy and spicy freshness of Sauvage exudes new sensual and enveloping facets of vanilla absolute. Calabrian bergamot, as juicy and spirited as ever, invites new spicy notes to add fullness and sensuality, as the woody, ambery trail of Ambroxan® is wrapped in smoky accents of Papua New Guinean vanilla absolute for greater virility.

François Demachy, Dior Perfumer-Creator, drew inspiration from the desert in the magical hour of twilight. Mixed with the coolness of the night, the burning desert air exudes profound scents. In the hour when nature awakes and the sky is set ablaze, a new magic unfolds. Demachy likes his men's fragrances to open with a snap of citrus. For the House of Dior, he chose an exclusive bergamot that he shaped with local producers to obtain a custom signature. His bergamot is like a whirlwind of juicy freshness that sweeps everything up in its path. Drenched in the Calabrian sun, it is fruitier and develops unique, zesty facets with a tinge of pepper.

Papua New Guinean vanilla absolute exerts an irresistibly delicious attraction with smoky accents that render it more virile. Harvested green and then scalded, this exceptional vanilla is processed using a solvent-free extraction method to retain the complex power of its aromas while preserving the environment.