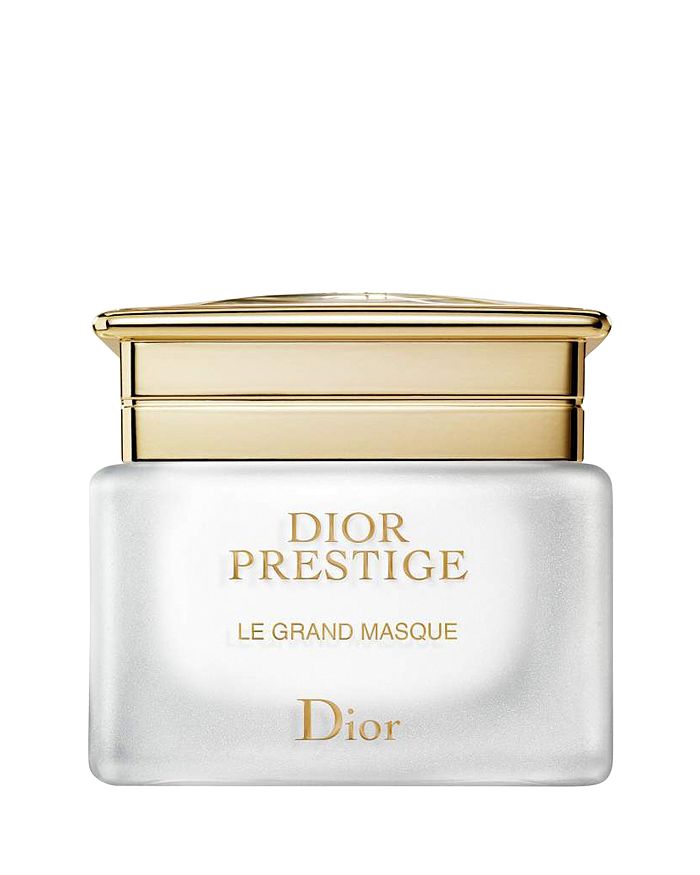 Dior
Prestige Le Grand Masque
product details
Intense oxygenation for delicate skin. Dior Prestige Le Grand Masque is a deeply re-oxygenating mask that stimulates cellular respiration*. It replenishes the skin, leaving it looking fresh and full of vitality. Facial contours are firmed and the skin regains its plumpness.

Its fine, melt-in texture is unbelievably soft and literally wraps the skin. The complementary massage ritual offers a moment of extreme sensory pleasure during application.

In regular need of an oxygen supply, delicate skin requires a weekly "breath of fresh air". Le Grand Masque stimulates cellular respiration within the epidermis and the dermis, providing the perfect dose of skin oxygenation. It also stimulates the circulation and transportation of oxygen.

*In vitro test on ingredients.