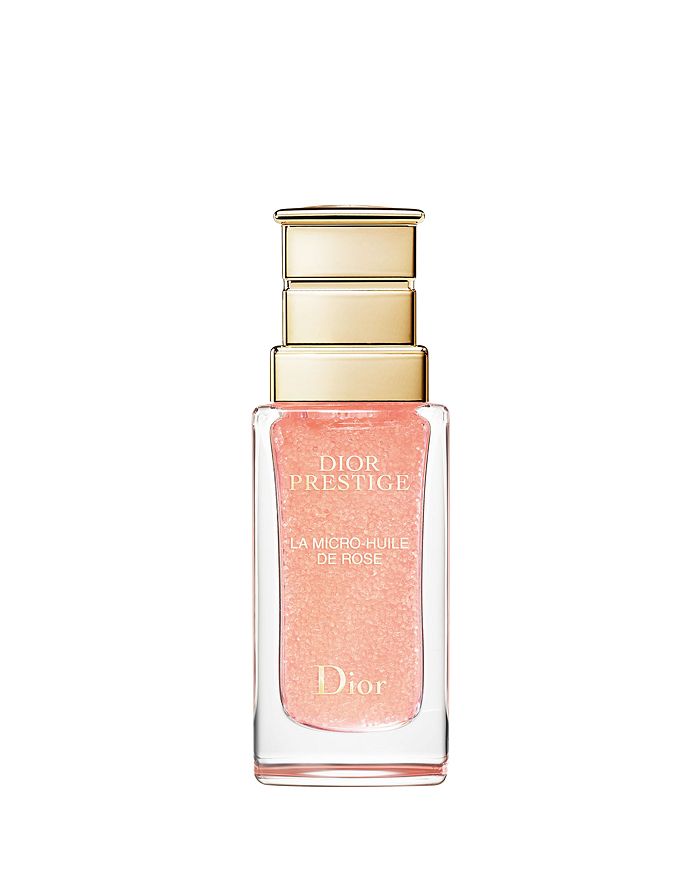 Dior
La Micro-Huile de Rose
product details
WHAT IT IS:
Inspired by nutritional supplements, La Micro-Huile de Rose is the first micro-nutritional supplement from Dior to recharge your skin with exceptional energy.

WHAT IT DOES:
This revolutionary skin care delivers over 20 micro-nutrients essential to the skin's strength and beauty, including minerals, trace elements, omega-3 and vitamin E. Its next-generation texture offers the penetrating power of a serum and the comfort of an oil. In each bottle, over 10,000 Rose micro-pearls release the micro-nutritive richness of Rose de Granville onto the skin. It is a shot of nourishment for visibly revitalized skin that is full of life. Applied daily or as an intensive pre-serum treatment, La Micro-Huile de Rose increases the effectiveness of your daily skin care.

CLINICAL RESULTS:
The results are exceptional. It is a remarkable formula that has won over 100% of women:*
- Skin is full of energy: 100%
- Skin is firmer: 100%
- Skin is smoother: 100%

Results approved by dermatologists:**
- Skin is more luminous: +48%
- Skin is reenergized: +47%
- Skin is nourished: +43%
- Signs of fatigue are erased: -46%

*Consumer test, 60 women, after 4 weeks of use (self-evaluation).
**Consumer test, 36 women, after 4 weeks of use (dermatologist evaluation).