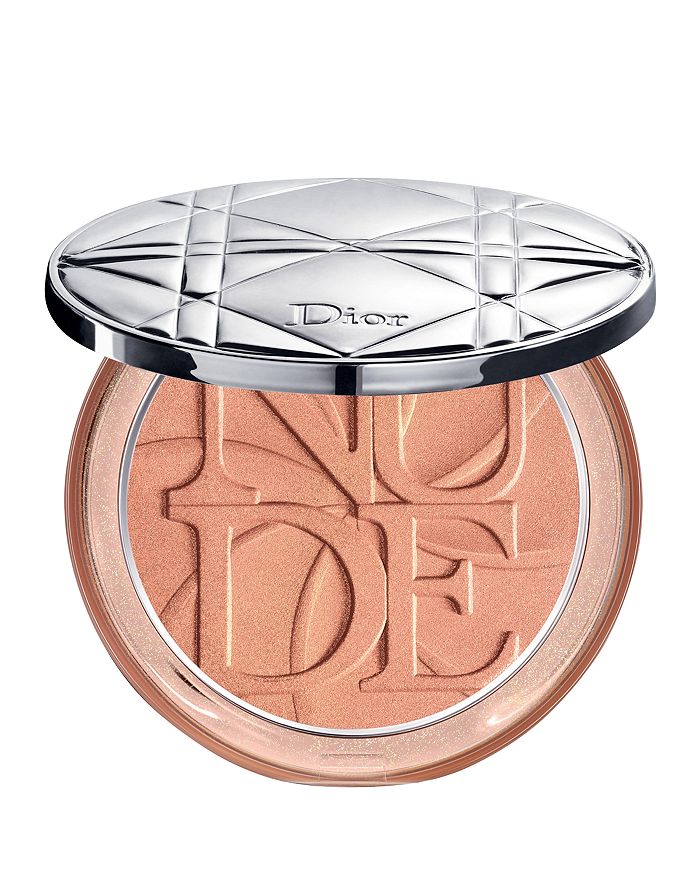 Dior
skin Nude Luminizer Lolli'Glow Powder, Limited Edition
product details
WHAT IT IS:
A delectably pearlized highlighter that illuminates the complexion with an iridescent sheen.

WHAT IT DOES:
Diorskin Nude Luminizer Lolli'Glow powder instantly illuminates the complexion for spring with an iridescent sheen and enhances the face with a multidimensional glow. With a high concentration of pearlescent pigments, this highlighter structures the face and revives the complexion with a radiant glow. Diorskin Nude Luminizer Lolli'Glow takes makeup to a whole new dimension by adapting to different skin tones.

"It's an incredible, versatile product: The powder plays with strategic areas to bring a new dimension to makeup and is perfect for strobing. It can also be used to give a little beauty boost during the day when makeup starts to fade," explains Peter Philips, Creative and Image Director for Dior Makeup.

SHADES:
- 007 Peach Delight: a light and pearly peach pink
- 008 Pink Delight: a light and pearly petal pink

HOW TO USE IT:
1. Using the Kabuki brush n°17, apply in touches of light to the high points of the face.
2. Finish with a touch of shine on the Cupid's bow.