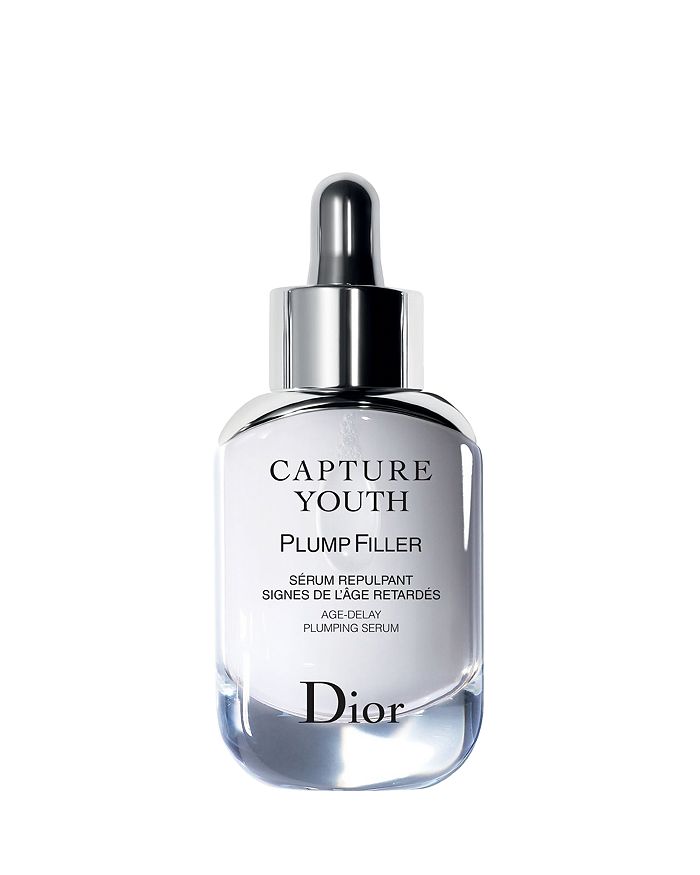 Dior
Capture Youth Plump Filler Age-Delay Plumping Serum 1 oz.
product details
Derived from natural-origin fermented wheat, the hyaluronic acid molecules in this serum have different molecular weights to both rehydrate skin on the surface and help to restore the skin's plumpness. Enriched with antioxidant-boosting iris extract* and composed of 87%** natural-origin ingredients, this serum has a fresh, nourishing texture that leaves skin feeling smooth and plump.

Plumped-up skin +24%***. Upon application****, 98% of women reported more nourished skin. After 4 weeks****, 100% of women reported more supple and plumped-up skin.

Apply the Plump Filler Serum daily before your cream for targeted treatment. For faster application, add 2 to 3 drops of the Plump Filler Serum to the Capture Youth creme and mix in the palm of your hand before applying.

*In vitro test on ingredients.
**Values calculated on the basis of ISO standard 16128 part II and according to the raw ingredient data sent to date by Dior's suppliers.
***Self-assessment by scoring by 31 women after 4 weeks.
****Use test, 60 women.