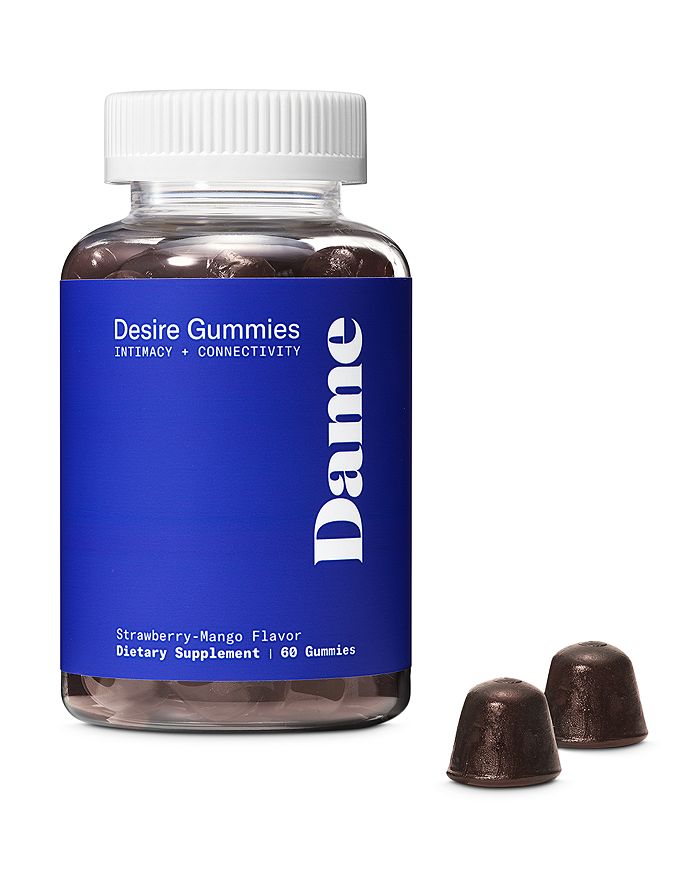 product details
WHAT IT IS:
Delicious, gummies that are formulated to help improve mood and decrease stress.

WHAT IT DOES:
Desire Gummies were formulated to be consumed daily. For best results, consume the full serving size around the same time every day. Formulated specifically for women and clinically tested for their benefit to women. However, the formula is safe for adults of all genders.

KEY INGREDIENTS:
- Sensoril ashwagandha manages stress and improves mood.
- L-theanine promotes relaxation to cope with everyday stressors.
- Mucuna is a building block of dopamine, the pleasure and mood neurotransmitter.
- Shatavari balances female hormones related to depression and burnout.

HOW TO USE IT:
Take 2 gummies once a day, with or without food.
This statement has not been evaluated by the Food and Drug Administration. This product is not intended to diagnose, cure or prevent any disease.
Web ID: 4358717
ingredients
ACTIVE: Ashwagandha, Rhodiola, Shatavari, L-Theanine, Mucuna Pruriens. INACTIVE: Tapioca Syrup, Sugar, Pectin, Gellan Gum Strawberry Mango Flavor, Other Natural Flavors, Malic Acid, Citric Acid, Sodium Citrate, Monk Fruit.