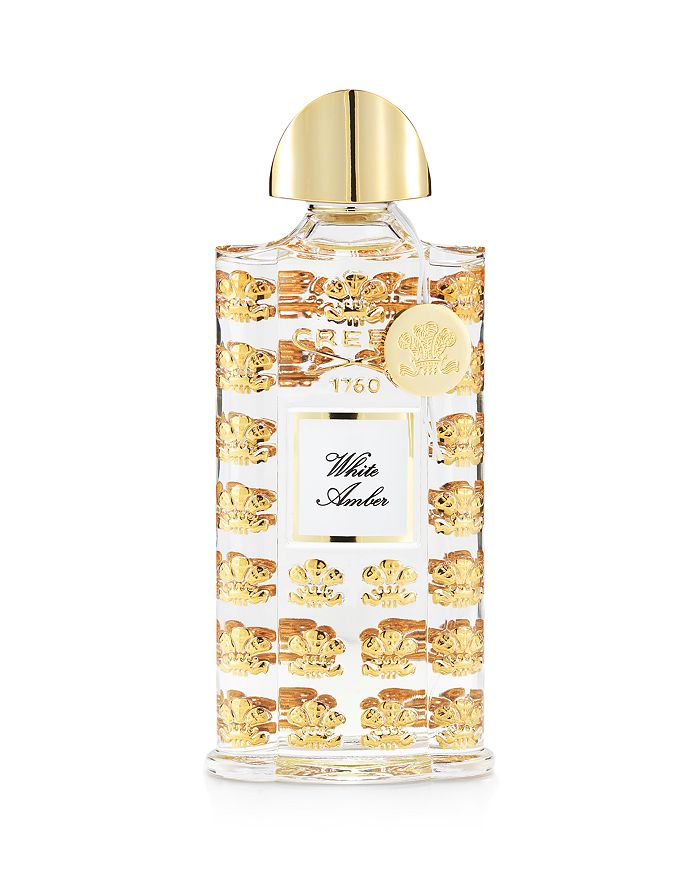 CREED
White Amber 2.5 oz.
product details
KEY NOTES:
• Top notes: amber, vanilla, fruity accord
• Middle notes: floral accord, sandalwood, benzoin
• Base notes: floral accord, absolute jasmine, sandalwood, benzoin

ABOUT THE FRAGRANCE:
White Amber, Les Royales Exclusives' latest jewel, is a fruity-floral scent featuring a bouquet of fruit, jasmine and benzoin combined with rich amber and Indian sandalwood. White Amber pays homage to golden amber, a precious resinous ingredient long used in jewelry and perfumery. Amber has historically been one of the world's most highly prized treasures, known for its beauty as well as its healing and life force energies. Crafted from handpicked ingredients by sixth-generation Master Perfumer Olivier Creed, White Amber marks the sixth fragrance in Les Royales Exclusives Collection--a selection of scents created with the noblest essences and rarest infusion technique.

Designed, made and filtered by hand, each fragrance is presented in a handcrafted glass bottle by centuries-old Parisian glassmaker, Pochet. The golden-accented spray bottle is a statement of the legacy, quality and collectability of fragrance as art.