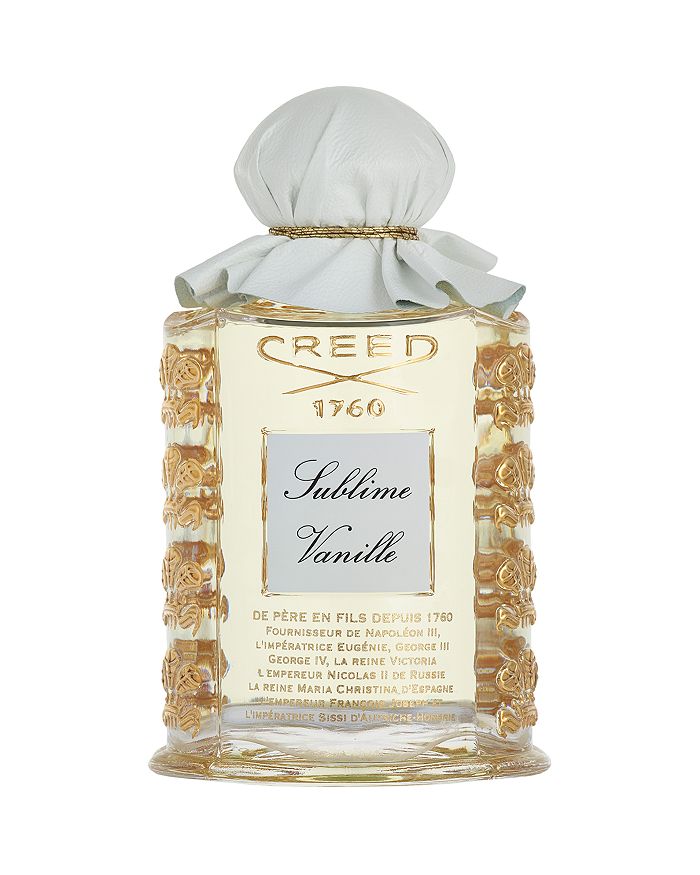 CREED
Sublime Vanille 8.4 oz.
product details
KEY NOTES:
- Top notes: vanilla from Comoros (Africa), Tonka bean
- Middle notes: white bergamot, lemon
- Base notes: bergamot, Tonkin musk

ABOUT THE FRAGRANCE:
A provocative blend of vanilla and Tonka bean, Sublime Vanille is rendered mysterious with sparkling notes of lemon. As part of The House of CREED's Les Royales Exclusives Collection, the result is a universal soft oriental, nearly gourmand scent for both him and her, from newcomers and devotees of vanilla to fragrance connoisseurs who wish to add a true asset to their curated fragrance collection. Those who encounter Sublime Vanille are powerless to resist its hypnotic spell, willfully surrendering to its heady decadence. To enjoy this elegant open-neck bottle on your travels, CREED recommends the separate purchase of a Creed Italian Leather Atomizer.