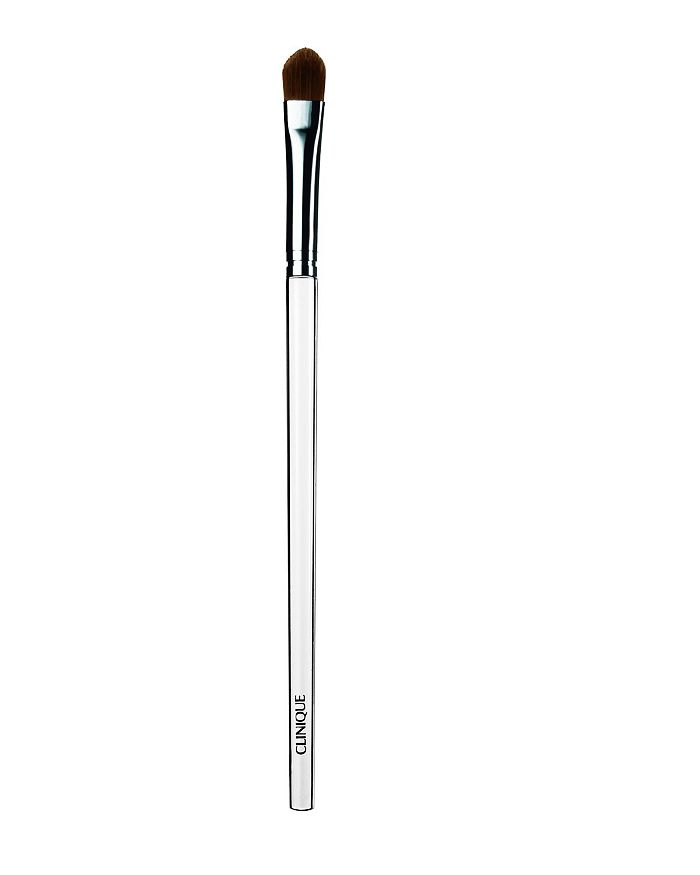 product details
WHAT IT IS:
A slim, tapered brush for spot application and even blending of concealer.

WHAT IT DOES:
Use pointed tip to camouflage small imperfections. Flat side helps cover larger areas: under-eye circles, blotchy, uneven patches of skin. Unique antibacterial technology.

HOW TO USE IT:
To camouflage acne, broken capillaries and small imperfections: Squeeze a small amount of concealer onto back of hand. Dip brush tip into concealer then stroke over area to be covered, blending well. Clean with Clinique Makeup Brush Cleanser between uses.