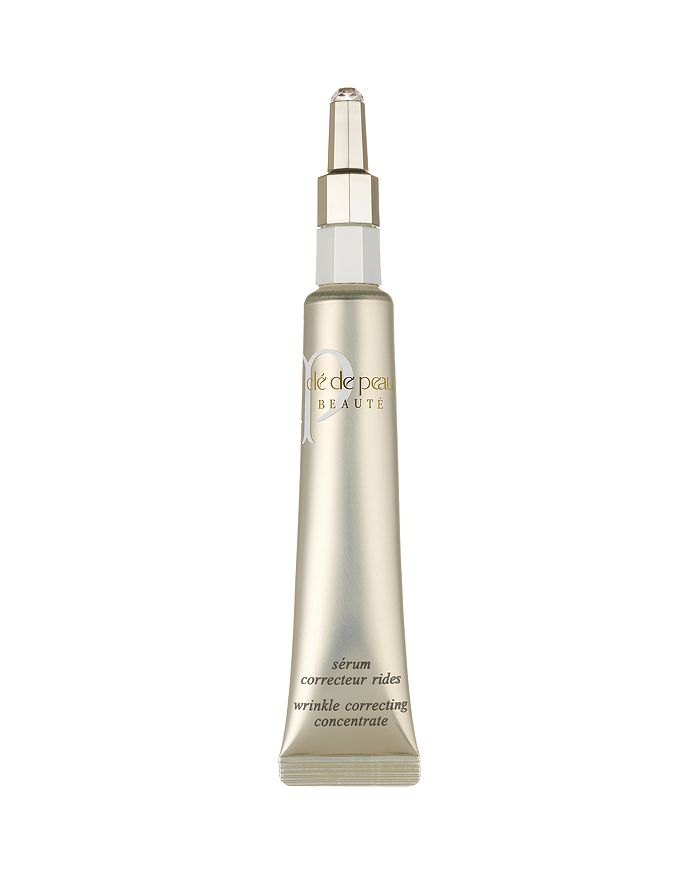 product details
WHAT IT IS:
An advanced nighttime serum that reduces the appearance of wrinkles.

WHAT IT DOES:
• Offers vital reinforcement to skin and keeps fine lines caused by repeated facial expressions from becoming deep and pronounced.
• Leaves skin feeling instantly firm and resilient.
• Delivers pure Retinol, a recognized treatment in wrinkle care, within a high-performance formulation.
• Developed using state-of-the-art emulsification technology to provide a rich, smooth texture that penetrates surface skin and encourages firmness and resilience.
• Contains Illuminating Complex, a powerful moisture- stabilizing ingredient that creates a radiant complexion.
• Works directly on the appearnace of wrinkles to transform the visibility and depth of lines.
• Gives strength to areas affected by smiling, frowning and other repetitive facial movements and helps skin maintain elasticity and tone.
• Distributes a penetrating rich texture that provides exceptional hydration while it delivers vital skin care benefits.
• Dermatologist-tested.

HOW TO USE IT:
Using fingertip, gently smooth a very small amount of formulation around eyes and mouth and other areas that are especially prone to lines and wrinkles. Use as the final step of your evening skincare routine (after la crème).
0.7 oz.
Imported
Web ID: 1981623