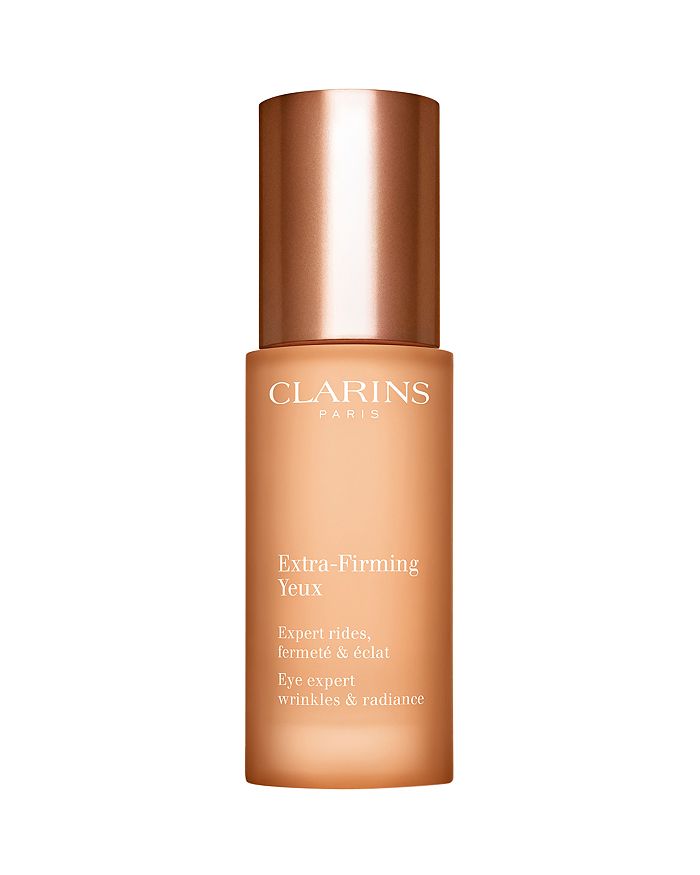 product details
WHAT IT IS:
A soothing eye balm that visibly firms and minimizes the look for wrinkles and dark circles to reveal youthful, brighter-looking eyes.

WHAT IT DOES:
Extra-Firming Eye visibly minimizes the signs of a hectic lifestyle with a potent blend of Albizia extract, Caffeine and Horse Chestnut escin that targets dark circles, puffiness and signs of fatigue. Kangaroo Flower and Mitracarpus extracts visibly firm, lift and fight wrinkles. Clarins' new generation mother-of-pearl illuminates the skin so eyes appear brighter.

In accordance with Clarins' Fair Trade partnership with Jardins du Monde, the purchase price of Mitracarpus extract includes a contribution to improve the social and economic development of the local communities that harvest this ingredient.

HOW TO USE IT:
This innovative formula can be used daily or as a relaxing 10-minute eye mask that leaves eye contours looking tension-free and refreshed.

2-in-1 use:
1. Daily, morning and/or evening: apply with fingertips to lower and upper eyelids, starting from the inside corners, and working outward.
2. Use 1 to 2 times a week as a 10-minute eye mask. Apply using Clarins' exclusive Draining Pressure Point Method to visibly relax muscles, release toxins and smooth tension lines.
3. Follow with Extra-Firming Phyto-Serum.