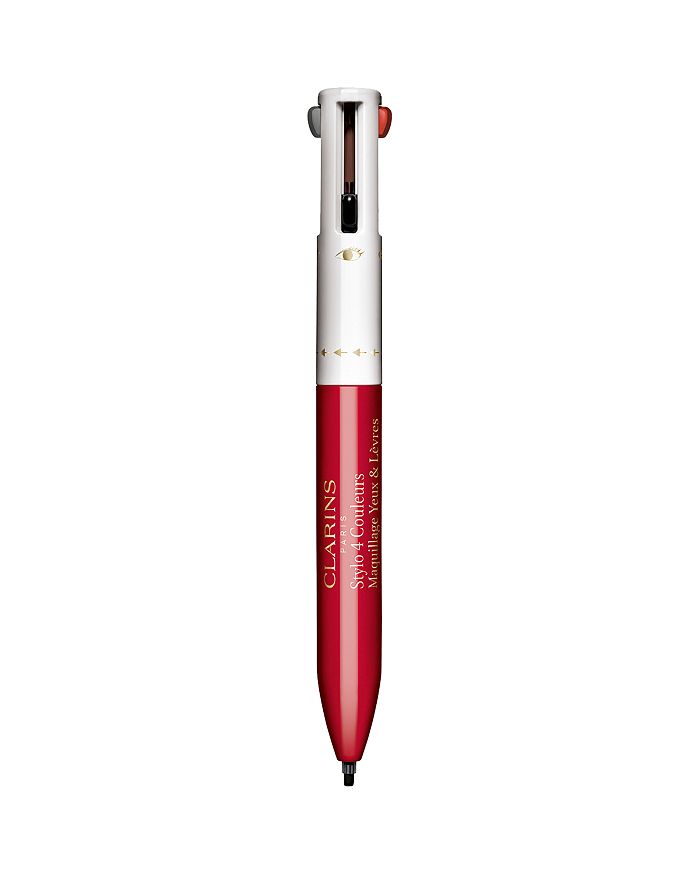 product details
Clarins' all-in-one makeup pen has four retractable colors: three for eyes (Deep Black, Platinum Grey and Essential Brown), one for lips (Red) so you can shape and define eyes and lips in a click. Keeps all of your liners in one place. Pop it into your pocket or purse for easy lining any time.

To use:
1. Push down the color-coded slider.
2. Twist the pen to lower the selected shade.

Tip: Use the brown shade to fill in eyebrows or create freckles.